Hao Phuong's booth at Hamee Pavilion, located at D6 + D8 area, welcome customers to visit and experience our best products and services.
Accompanying 2018 VIMAF & VSIF, Hao Phuong introduces to customers and partners the best quality products and optimal solutions.
Hao Phuong's booth at the exhibition.
In order to bring our customers and partners the perfect experience of electrical equipment products and solutions offered by Hao Phuong, we have planned meticulously and thoughtfully.
Hao Phuong's booth is designed in a minimalist, modern style, blue is the dominant color to create a pleasant and airy feeling. The booth is arranged according to each separate area such as: display area of ​​electrical equipment products, demo area of ​​robot solutions, reception area for customers and partners.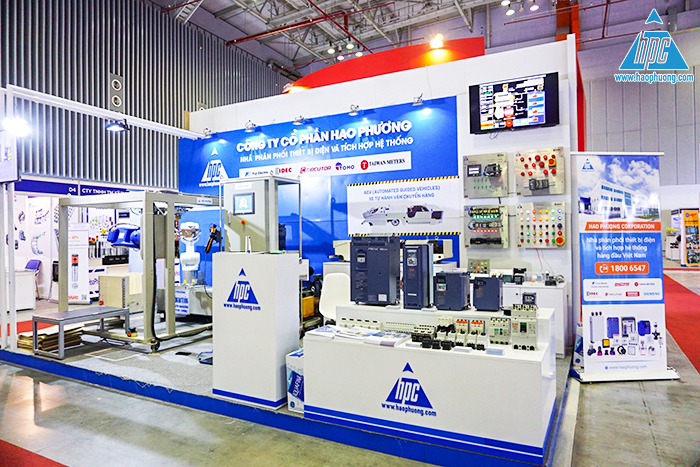 Hao Phuong's booth at the exhibition
Product display areas.
In Hao Phuong's booth, the product variety of designs is arranged neatly, according to each region of each firm. Come to the booth, you will can experience on our products, solutions and services.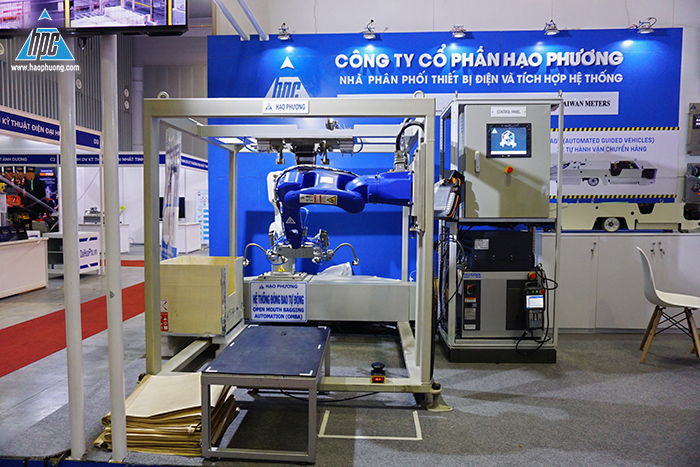 displaying Area of automatic bagging robot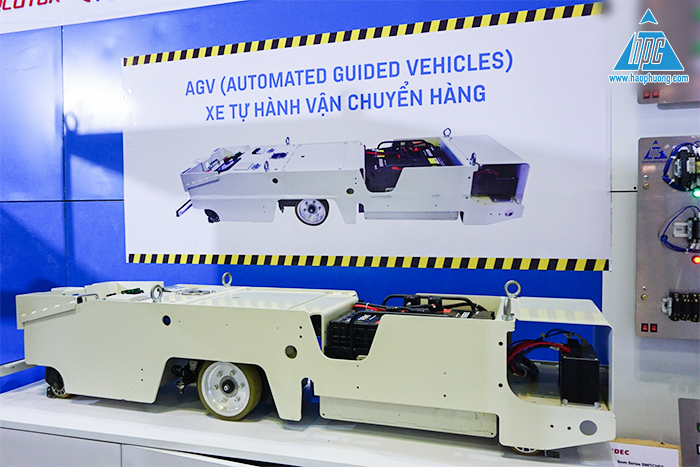 Display area of self-propelled vehicles  AGV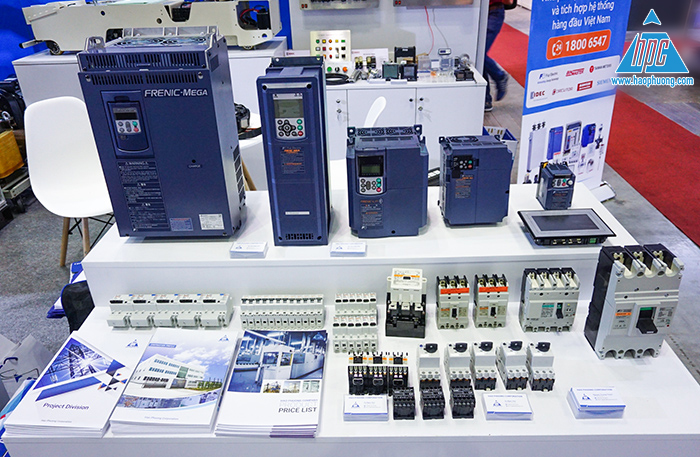 Display area of Fuji Electric's switchgear and automatic equipments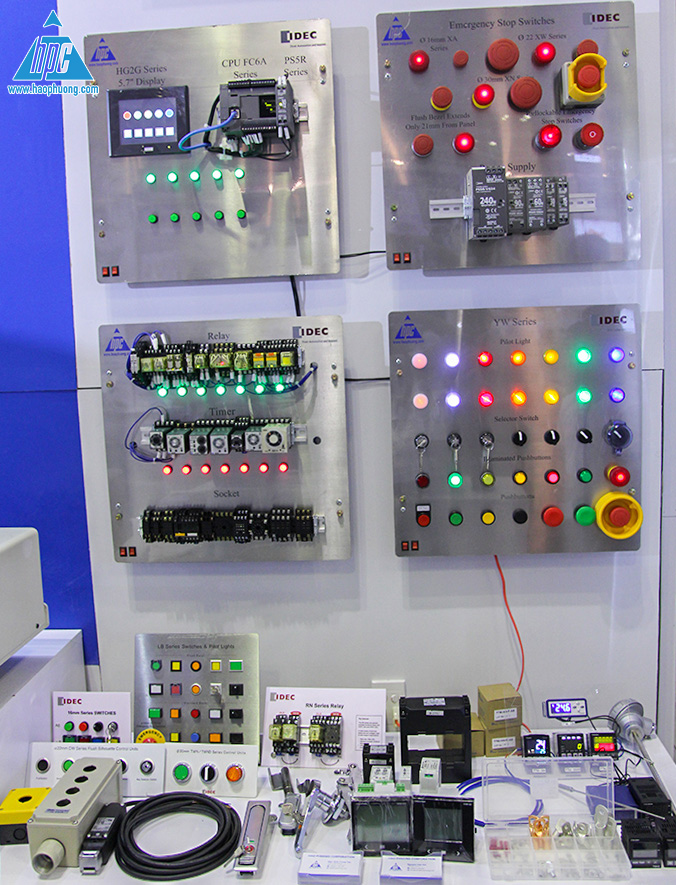 Displaying area of IDEC accessory equipment
Customers, partners interested in distributors of industrial electrical equipment, robot solutions please visit the booth of Hao Phuong, We promise to be a place to attract customers and partners at the exhibition..