Following the success of 2018 VIMF exhibition, Hao Phuong continued to participate in the Vietnam International Machinery Fair (VIMAF) and Vietnam Supporting Industrial Fair ( VSIF), which will take place on the 12-14 December , 2018 at the Saigon Convention and Exhibition Center (SECC), District 7, Ho Chi Minh City.
Exhibition information
The exhibition is supported by Ho Chi Minh City Center of Support Industries Development (CSID) in collaboration with the Korea Association of Machinery Industry (KOAMI), Coex Company and HCMC ASSOCIATION OF MECHANICAL – ELECTRICAL ENTERPRISE (HAMEE) organized.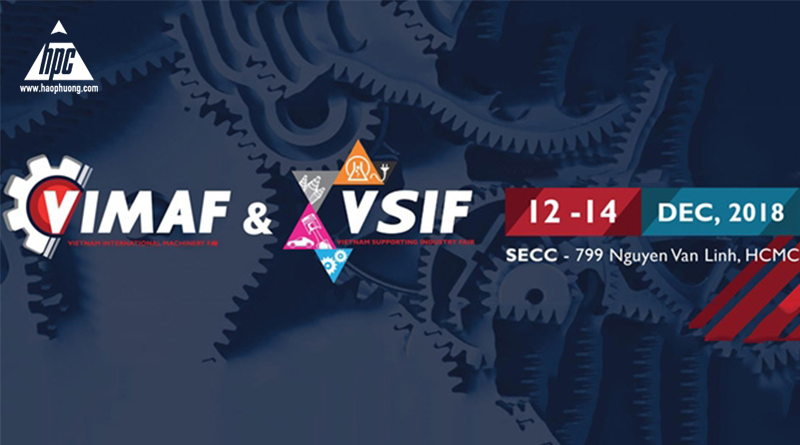 Exhibition with 450 booths of 200 enterprises from Vietnam, Korea, Japan, Taiwan and some European countries.
Vietnam has 190 stalls, Korea :130 booths, conference: 50 booths and 80 foreign business booths displaying products, machinery and equipment in the industrial and supporting industries
List of exhibitions
Exhibition items include machinery and equipment in the manufacturing industry such as:
– Metal processing machines and tools
– Automation and motion control system
– Industrial equipment, electrical equipment
– Accessories, materials and industrial equipment
– Machinery used in construction, lifting equipment in warehouses.
Hao Phuong participated in the exhibition
As a distributor of electrical equipment of famous brands from Japan, Korea, USA, … and also a leading system integrator in Vietnam, Hao Phuong always strives to provide the most optimal solutions in the Industrial 4.0.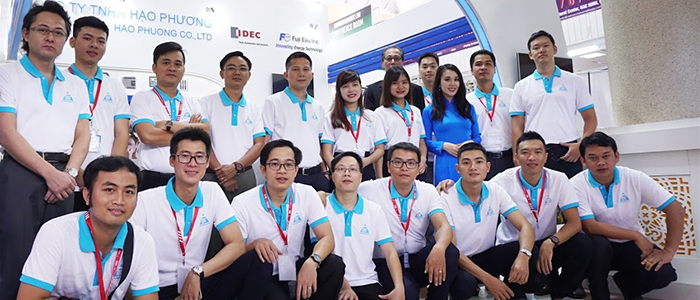 With the aim of connecting industry products and supporting industries to facilitate market expansion, connecting with domestic and foreign partners. This time, Hao Phuong introduced to customers, partners of electrical equipment in the field of automation systems, motion control on integrated robot packaging systems.
In addition, Hao Phuong also exhibited some switchgear, automatic equipment of Fuji Electric.
In order for the exhibition to take place in 12/2018 successfully, Hao Phuong's event organizers have prepared meticulous plans for the event from the booth to the publications. Promising to bring the best experience about products when customers visit the booth of Hao Phuong.
Come to Hao Phuong booth at VIMAF & VSIF exhibition in 2018, customers will have authentic experiences about advanced technology products and services offered by Hao Phuong.