At 6 pm on September 7, 2019, the Gala Dinner takes place in Oceanami, Long Hai. Everyone wore their most beautiful outfits and got ready for the party. Once again, everyone can immerse themselves in the warm but exciting atmosphere of the Gala Dinner Party.
From a very early stage, everyone gathered in the auditorium with an extremely comfortable mood. Despite the rainy weather, people still came. Everyone's faces were eager, invited each other to take photos or check-in; or smiles like spreading warmth and joy into the party space.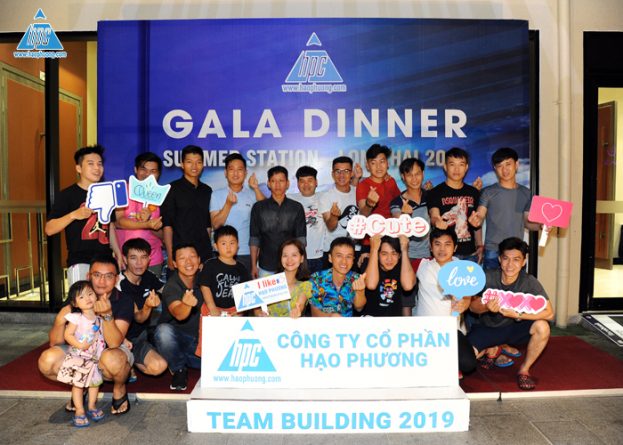 The exciting atmosphere of the Gala Dinner evening.
After everyone settled down, the MC's speech signaled that the Gala dinner program had officially begun. The atmosphere was throbbing by the applause that lasted for a long time as Mr. Nguyen Tat Duong -the CEO of the company gave a speech to open the party. "I always wished to join the company leadership in organizing a meaningful vacation every year. Not just increasing the spirit of solidarity between employees and leaders, but also helping all employees to renew their energy to get the job done in the coming months"
Following that, he along with the board of directors and the entire staff raised the party. The party atmosphere is more lively with gifts for those who have a lucky card and the awards of the teambuilding program have just taken place.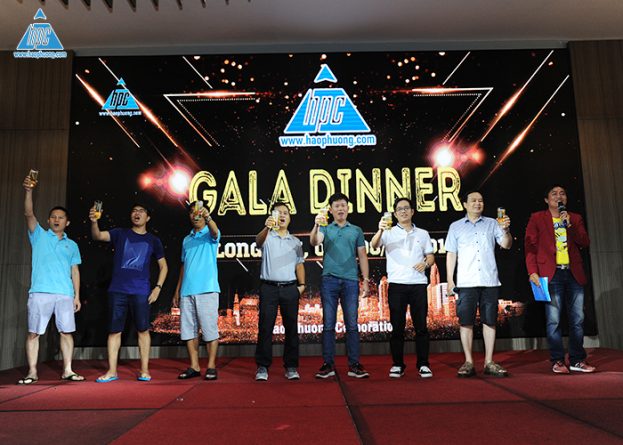 The company leader proposed a toast to open the party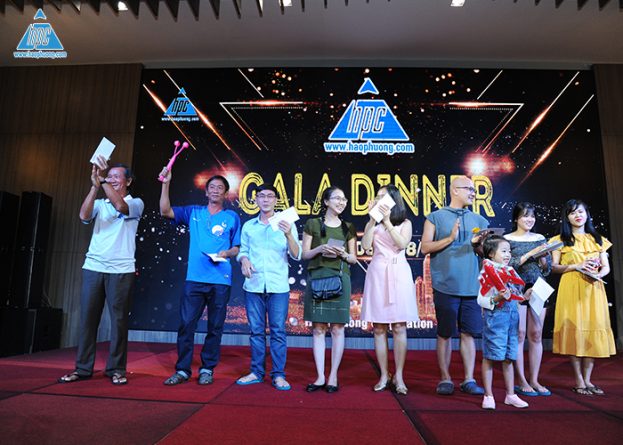 Lucky members of the party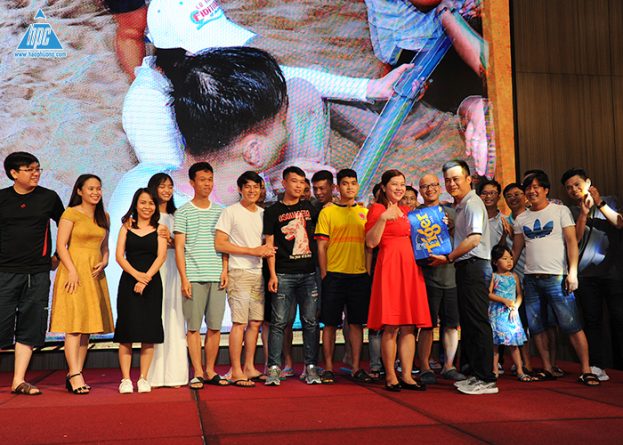 Mr. Duong was awarding the teambuilding winner
The joy of the winners mixed with the joy of a successful Gala dinner night will be unforgettable memories in the hearts of those attending the party. Besides, the children also participated in the game and received lovely gifts.
Home-made repertoires contribute to the gala dinner night
Home-made repertoires bring an exciting and amazing atmosphere to the viewers. The members of Hao Phuong Company are confident and enthusiastic when performing solo performances, but bring the "audience" from one surprise to another.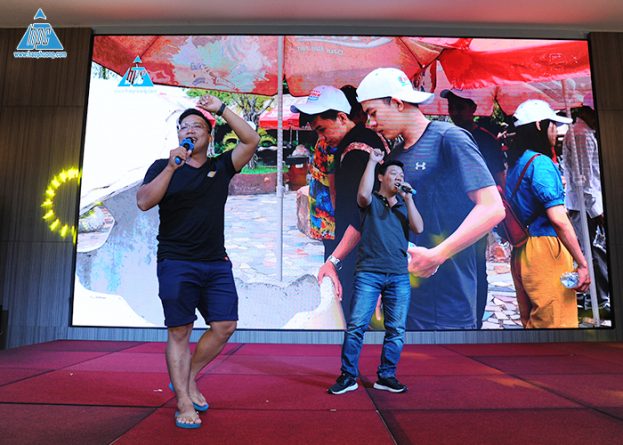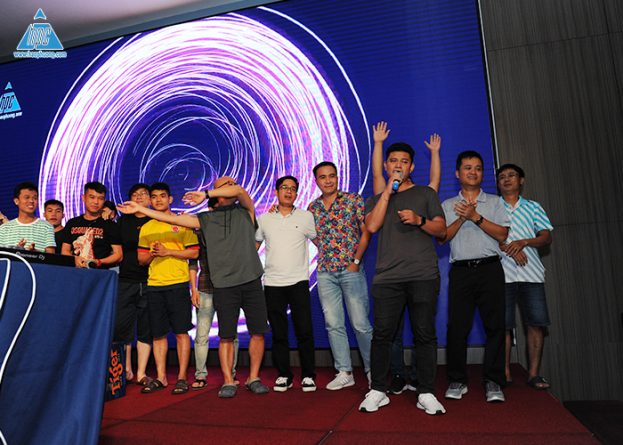 In particular, during the Gala dinner, the company organized a birthday party for employees who have a birthday in September. The atmosphere was more cozy and vibrant when everyone sang the song to celebrate the birthday.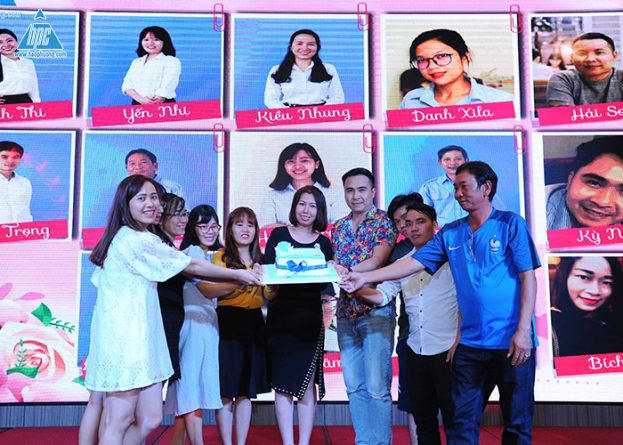 In combination with the Gala night, Hao Phuong Company rewarded excellent employees in the competency test using CRM software.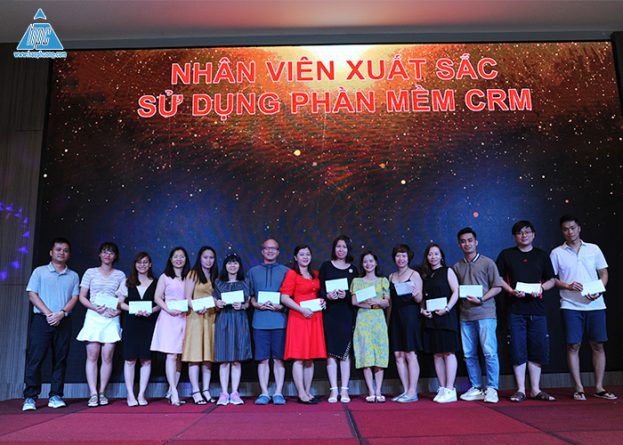 Besides, the game "Choose the right price" took place also made people extremely excited to participate. Gifts for those who guess the right product price.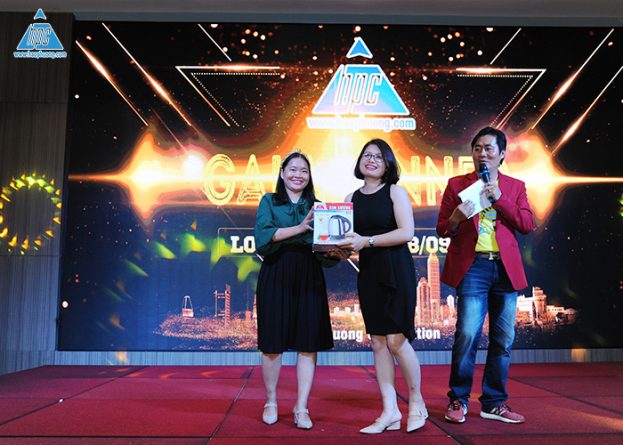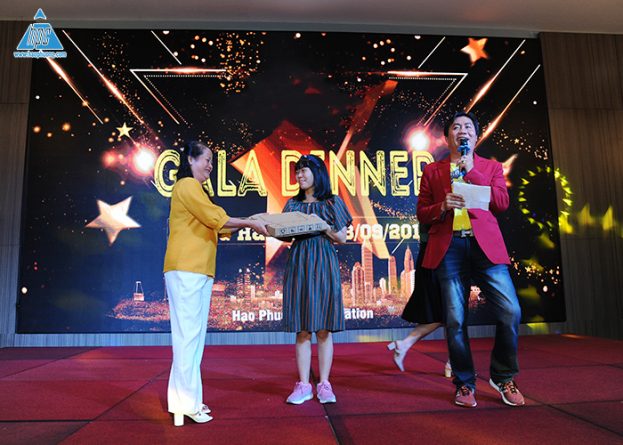 End the trip with a Gala Dinner meeting; The members of the company will increasingly unite, stick together and develop more together. These memories will always make each individual very happy and proud to be part of the Hao Phuong family. Think together!