On April 12, at Hao Phuong office in Hanoi, there was a training session to select Fuji Electric switchgear code for customer service staff and sales staff.
Traning session at Hanoi office
Constantly learning, acquiring new knowledge, trends and techniques are the criteria that are always put on top by all Hao Phuong employees.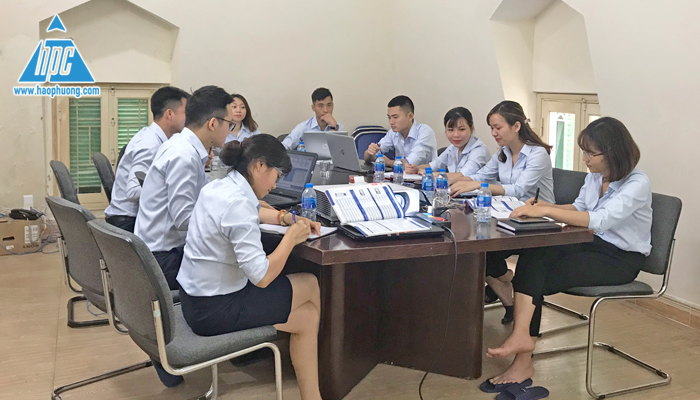 Staff of  customer service and business department of Hanoi office are diligently saving the necessary information in the training.
At the training, Mr. Hung – project equipment salestaff, has provided for other members with useful information. For example: the advantages of devices, how to choose the device code in the most optimal way to meet the needs of customers. And give them good quality products, reasonable prices, …. At the same time, he also answered common difficulties. Especially when the staff advises customers about Fuji Electric's products.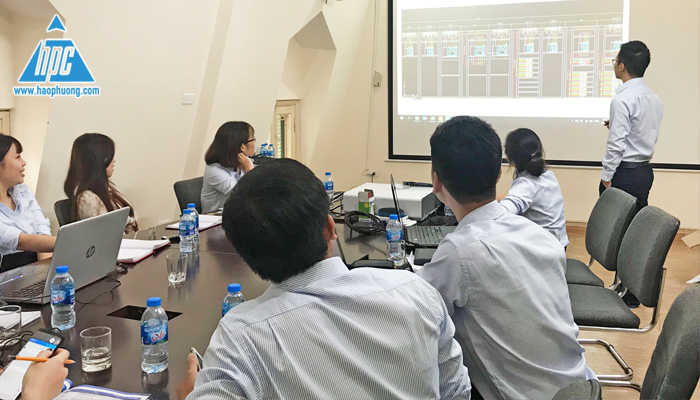 Fuji Electric is an important partner of Hao Phuong. The company has experienced over 10 years of distributing its products in Vietnam market. The switchgear of Fuji Electric such as ACB, MCCB, MCB, Contactor, … As well as automatic devices such as inverter, PLC, … are products that always occupy the customer's trust so far. .
Summary 
The training session ended well and brought a lot of knowledge about the product. Especially how to choose the correct device code. These are important and necessary knowledge. They help business staff and customer service staff confidently advise customers. At the same time, help customers choose products that are suitable for their needs.
In the near future, Hao Phuong plans to build a set of materials to support the systematic professional training. This document will help employees access knowledge more quickly and efficiently.