Dear Customer!
Hao Phuong would like to thank our customers for had been using inverter products Fuji Electric (Japan) which were distributed by us.
Hao Phuong would like to inform customers that FRENIC-Eco inverter will be stopped producting for Asian market from May 31, 2019. This line will be replaced by the FRENIC-HVAC and FRENIC – eHVAC series.
Note: The FRENIC-HVAC and FRENIC-eHVAC series are not comparable in size and some specifications compared to FRENIC-Eco series.
View more details as below: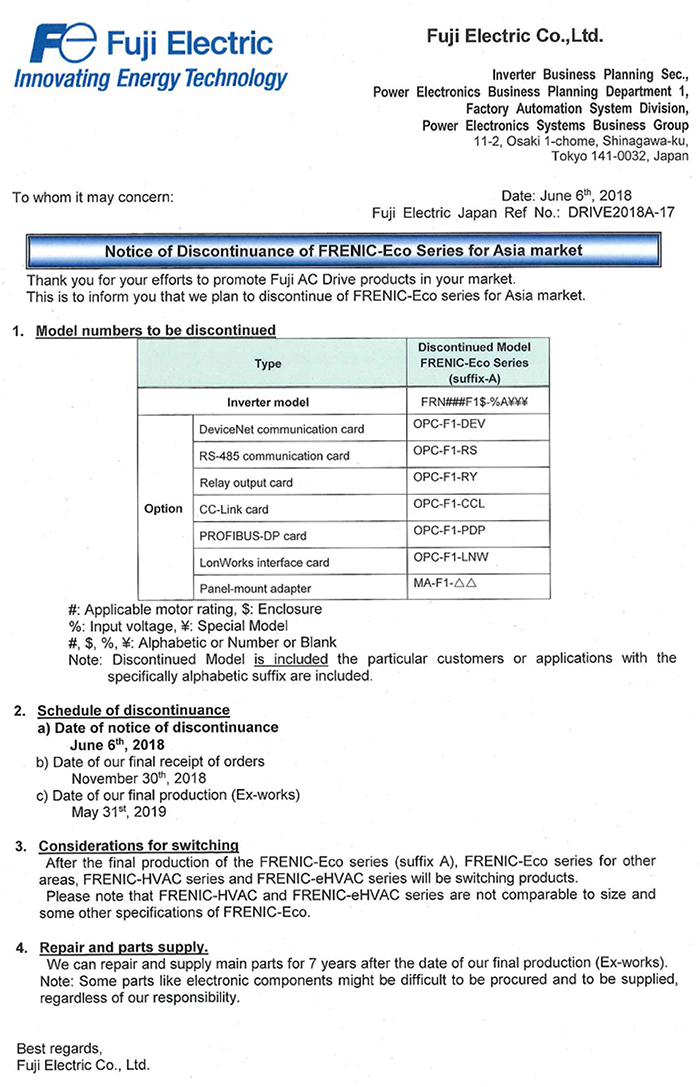 Best regard !