Japan's top-level indicators brand
Established since 1969 with the head office located in Osaka, Japan. After nearly 50 years of establishment and development – KANSAI Automation has been becoming a leading manufacturer and trader of sensor equipment in Japan.
Products of KANSAI Automation such as level Indicators (rotary type, vibrating type, Capacitance type, Small float type), equipment for conveyor industry, …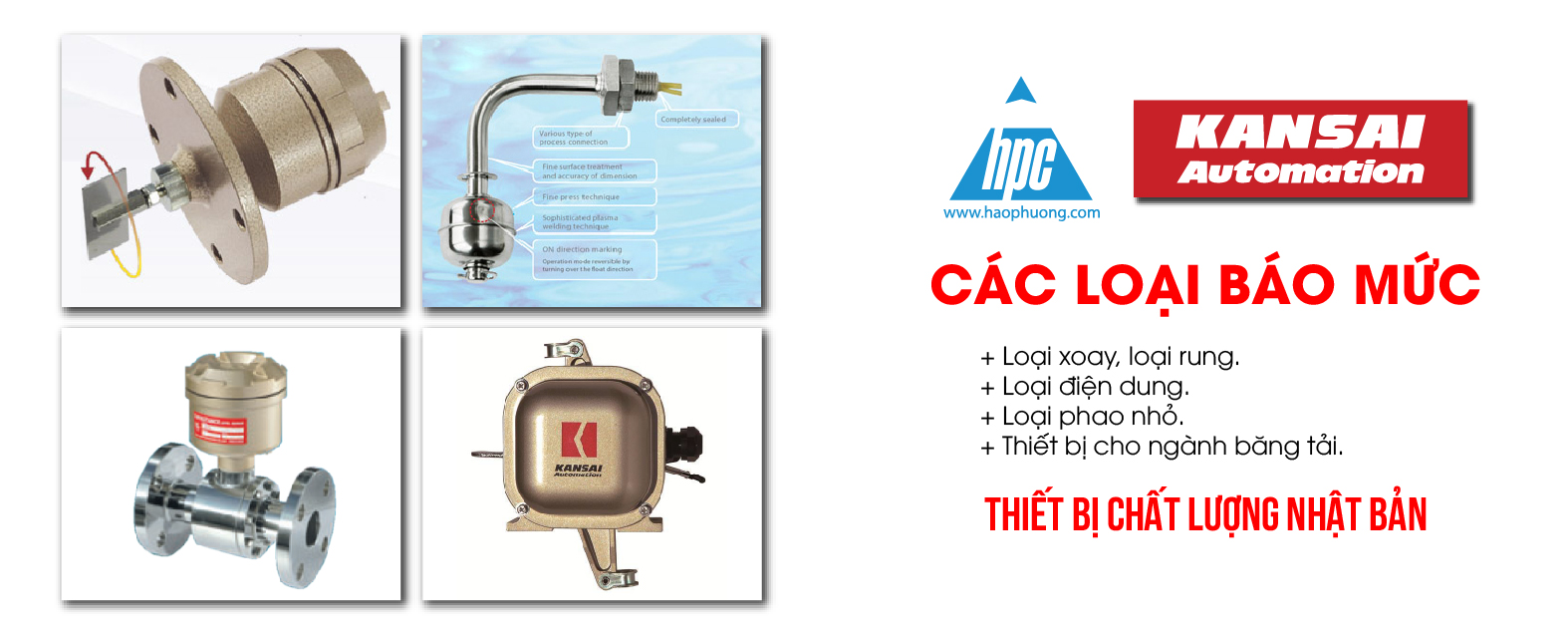 som products from KANSAI
With many years of experience in the distribution of industrial electrical equipment, automation. To provide the market with quality products. Until now, Hao Phuong Co., Ltd. has officially become a distributor of Kansai Automation equipment in Vietnam.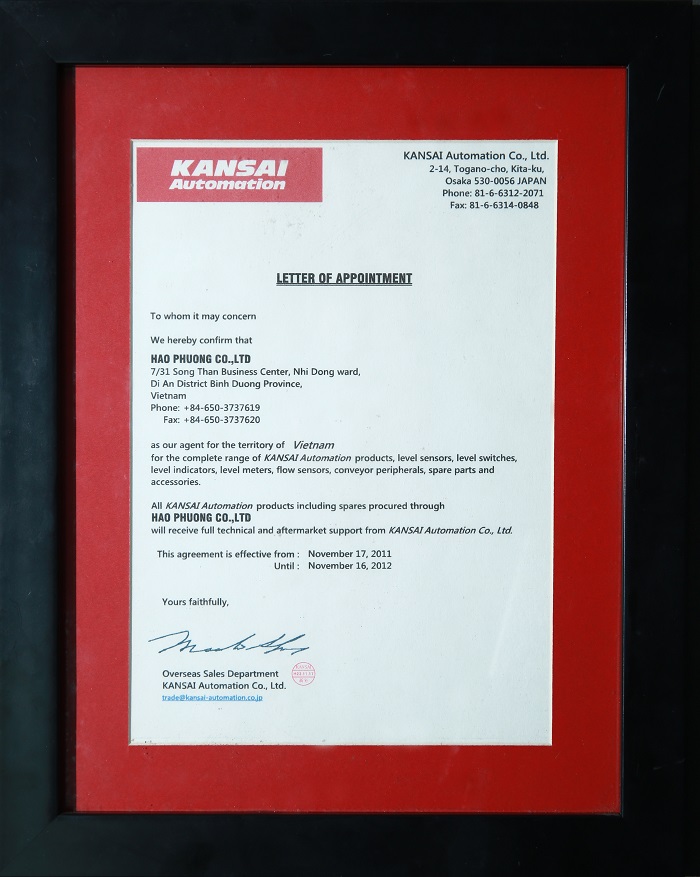 KANSAI distribution certificate in Vietnam.
With a staff of dynamic, professional, well-trained. We are ready to advise technical support, meet the needs of customers in a perfect manner, commit to bring the highest benefits to customers.
Contact information:
Hao Phuong Company Limited
Address: No. 88 Vinh Phu Street 40, Kp. Hoa Long, P. Vinh Phu, Thuan An, Binh Duong.
Email: minh@haophuong.com
SĐT: 0909.808.905