On the third day, Hao Phuong's booth continued to welcome many visitors to visit and experience the product.
Here are some pictures.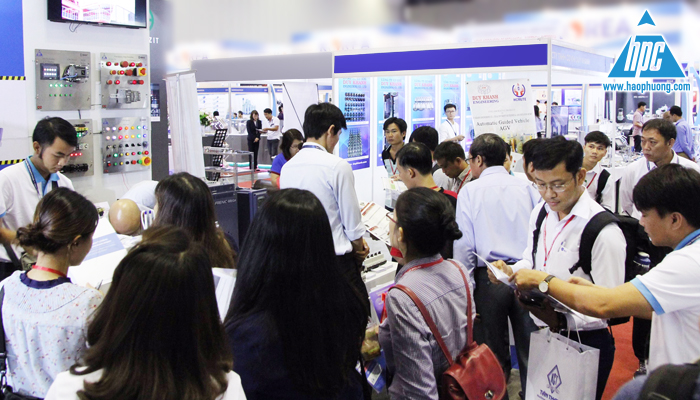 A lot of customers visited Hao Phuong booth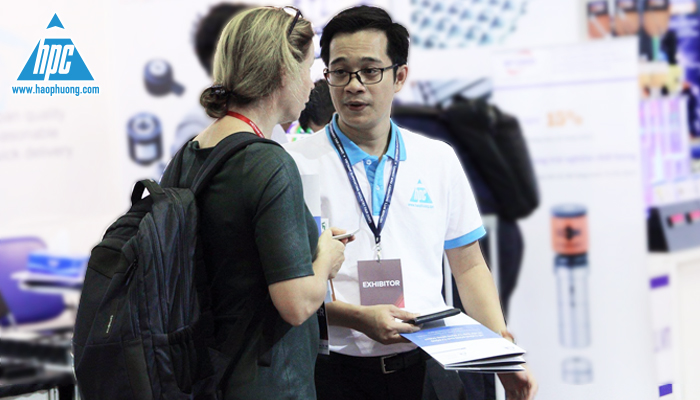 Mr. Quan (Project Manager) is presenting robot solutions for foreign customers.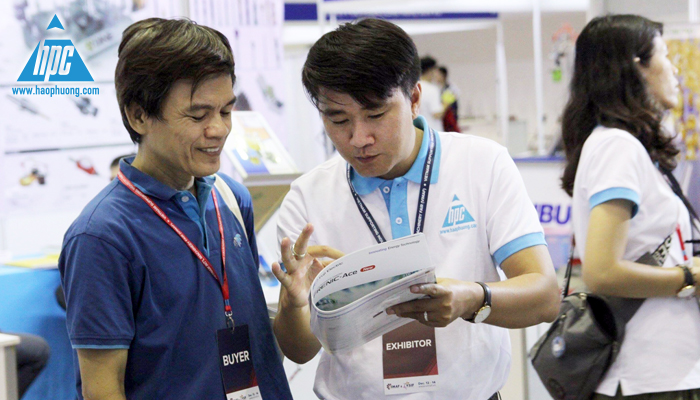 Mr. Xuan Anh (Head of D&A South Vietnam) is advising customers about Fuji Electric inverters.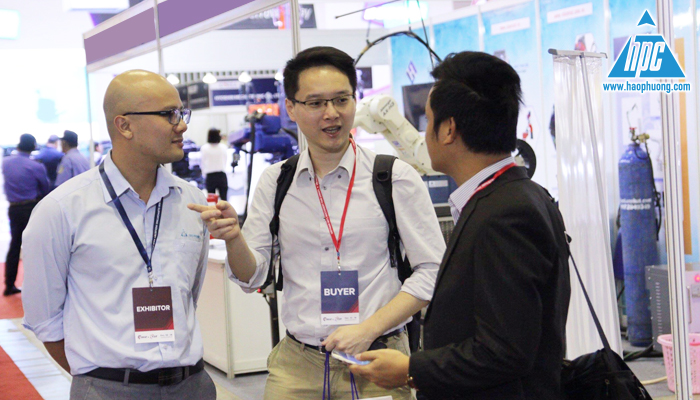 CEO – Mr. Duong was welcoming a partner and introducing Hao Phuong's robot solution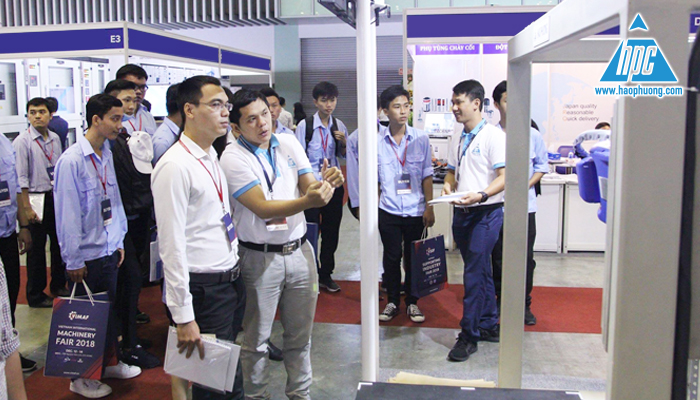 University students were watching our robot solutions attentively.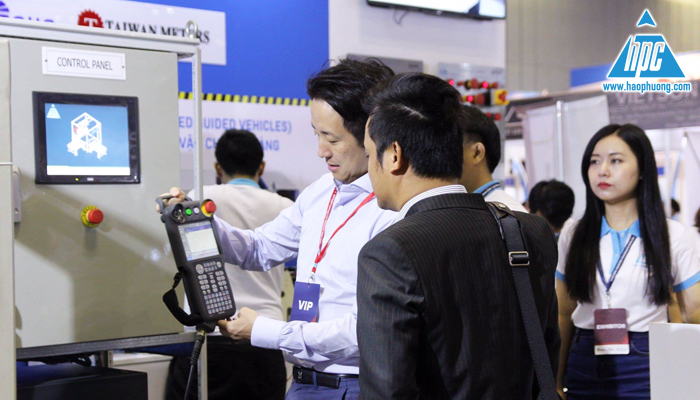 Mr. Shuhei Sugihara (Asian IDEC Director) visited the Hao Phuong booth at the exhibition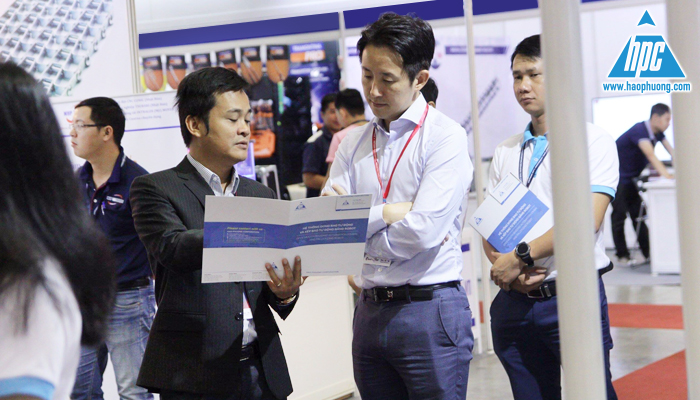 Mr. Duong (Board of Directors) welcomed and introduced Hao Phuong solution at the exhibition.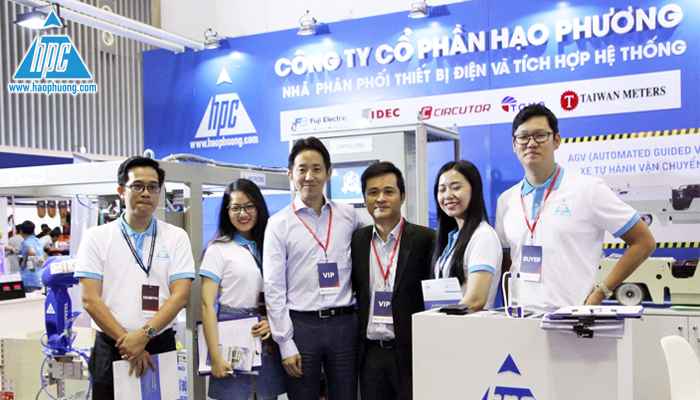 Mr. Shuhei Sugihara took a picture with Hao Phuong at the exhibition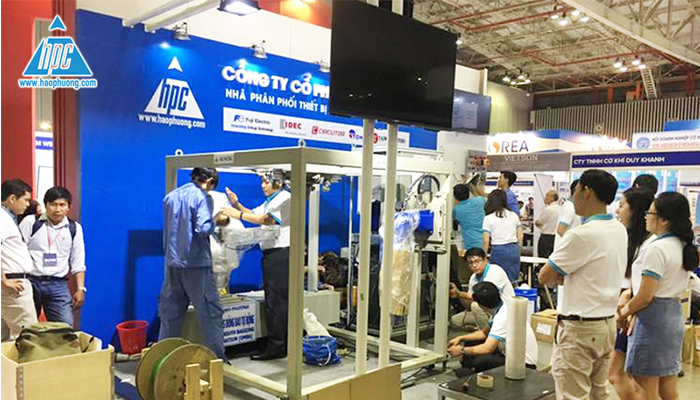 At the end of the exhibition, everyone were cleaning up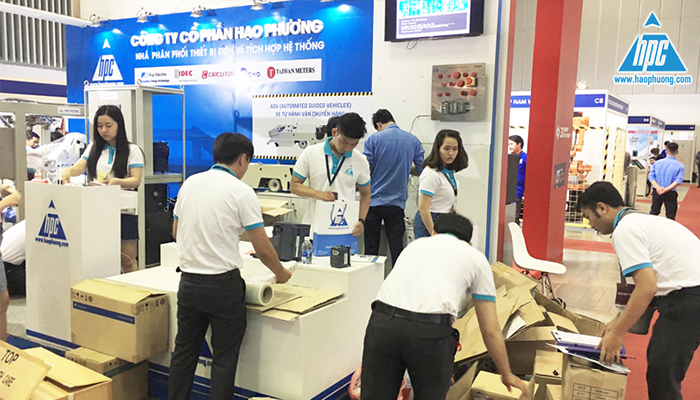 and packaging products together.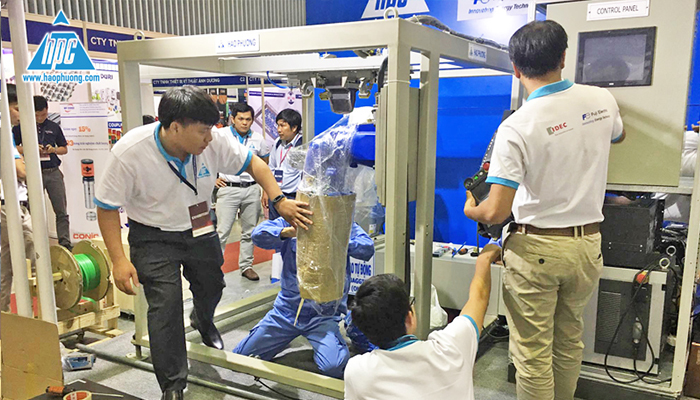 At the end of the exhibition, although everyone was tired, the booth of Hao Phuong welcomed many visitors, it was a joy, a motivation for us to continue bringing the most optimal solutions.
See more >> Hao Phuong's Booth at 2018 VIMAF & VSIF