In 2018 Hao Phuong had many innovations and achieved many achievements. Let's join Hao Phuong to review the outstanding activities in 2018.
1. Hao Phuong converted business model
August 8, 2018, Hao Phuong Company converted the business model from a limited company to a joint stock company. With the expectation that the company will grow stronger and stronger every day, creating further steps not only in scale but also in product quality and services that Hao Phuong provides.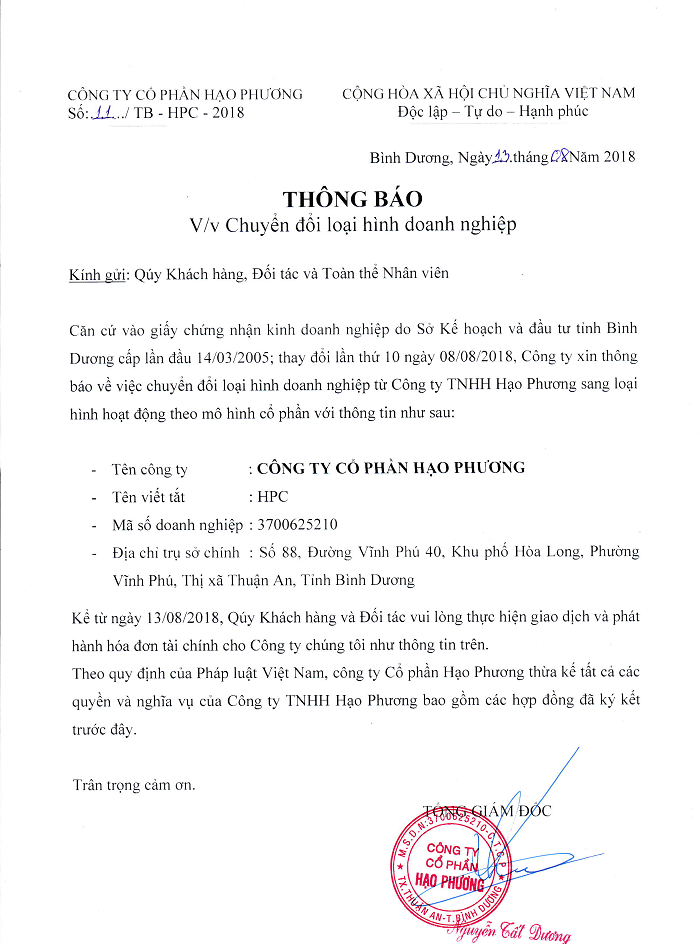 2. Hao Phuong participated in two major exhibitions
In 2018, Hao Phuong participated in two major exhibitions in Vietnam.
6-8 / 6/2018 Hao Phuong participated in the Vietnam Industry and Manufacturing Fair- 2018  VIMF in Bac Ninh with the aim of introducing to the Northern customers the services and solutions of Hao Phuong.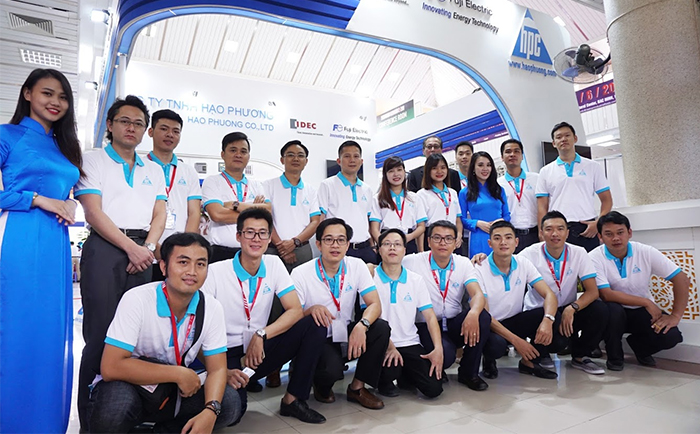 12-14 December 2018 Hao Phuong participated in the Vietnam Industry Support Exhibition 2018 – VIMAF & VSIF 2018 in Ho Chi Minh City. In addition to industrial electrical equipment, Hao Phuong specially introduced packaging robot systems, self-propelled transport vehicles (AGV), and pallet loading systems. This is a pioneering step in solutions to help businesses optimize their performance in production.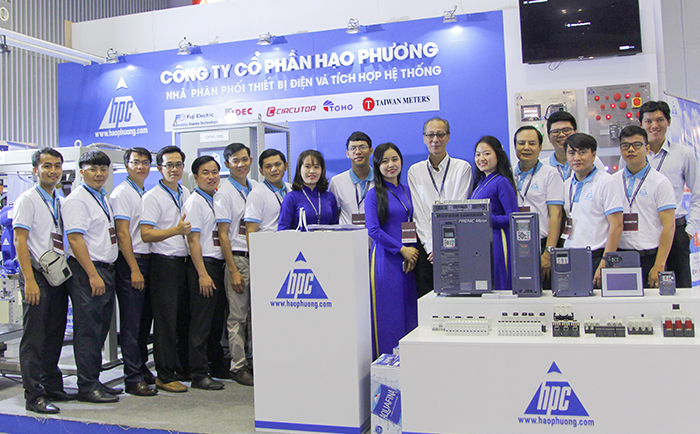 3. Applying the BSC management system – KPI
August 2018 Brain Mark granted BSC-KPI certificate to Hao Phuong. With the application of BSC-KPI and the 3P salary system in management, Hao Phuong has solved the problem of assessing the capacity of employees correctly and operating the company's apparatus more effectively.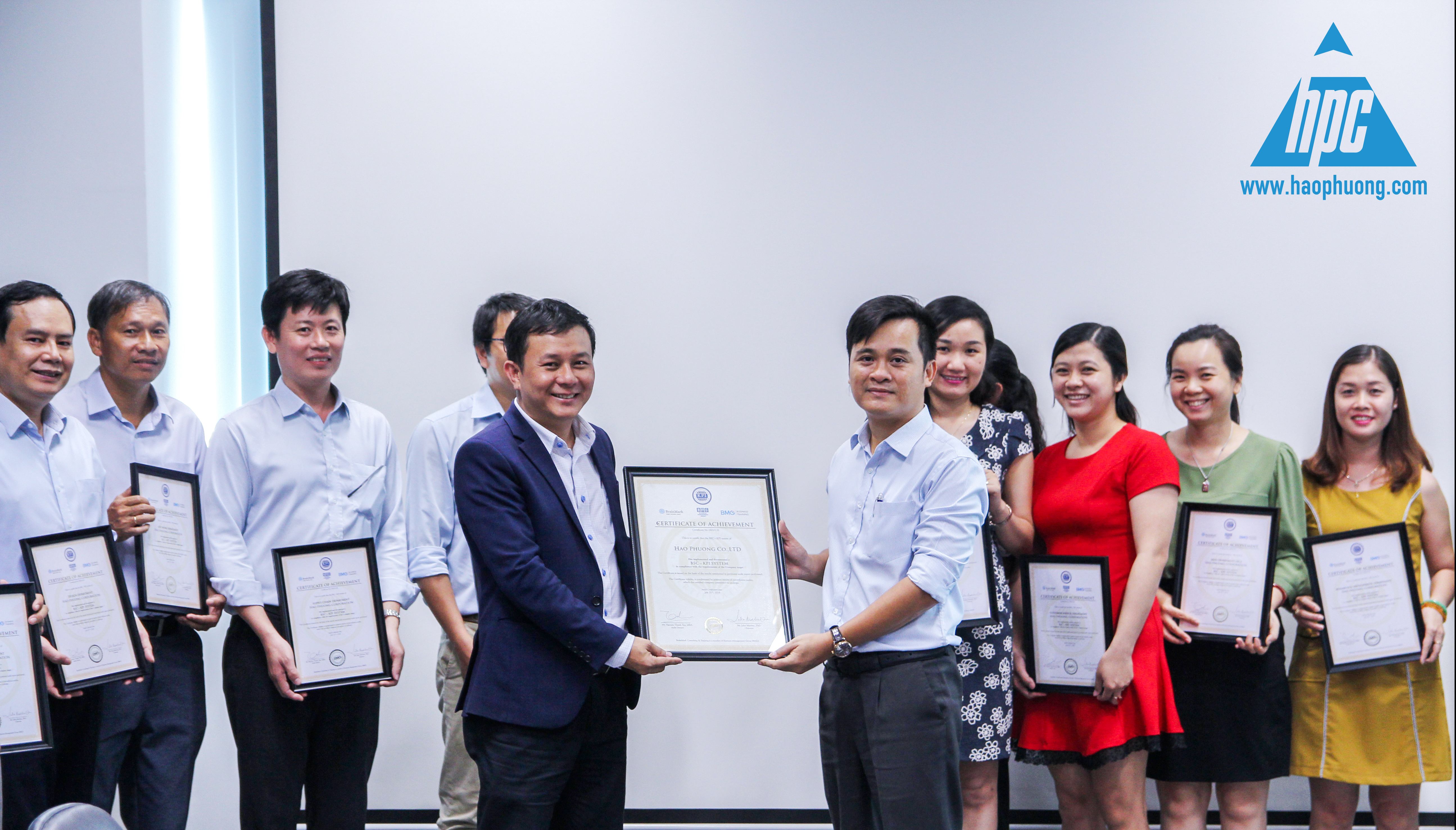 Representative of Brain Mark Consulting & Training awarded KPI certification (United States) to Mr. Nguyen Tat Duong – Board of Directors
4. Financial support for universities at domestic and abroad
On October 31, 2018, Hao Phuong cooperated with JICA to sponsor 120 practical demo sets for Cambodia Polytechnic University, including 50 programmable controllers (PLC), 50 conveyor demo sets and 20 air compressor demo kit. Students use Fuji Electric's equipment and are equipped with practical application knowledge.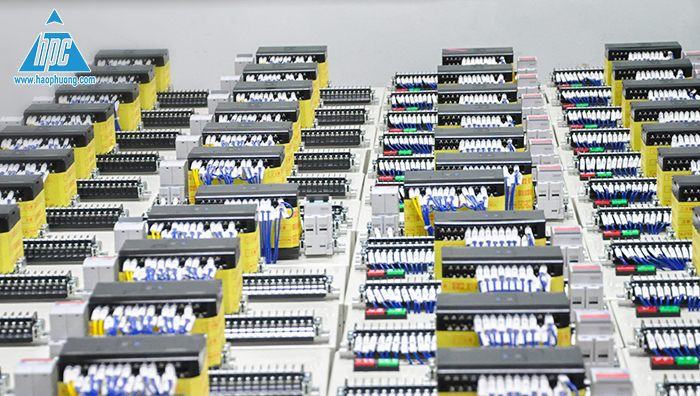 5. Hao Phuong is a golden sponsor for the event of Ho Chi Minh City Association of Mechanical and Electrical (Hamee).
Participating in the program "Meeting at the end of 2017" by Ho Chi Minh City Association of Mechanical and Electrical (Hamee). as a golden donor, Hao Phuong contributed to the success of the program and left a lot of good impressions for all invited guests.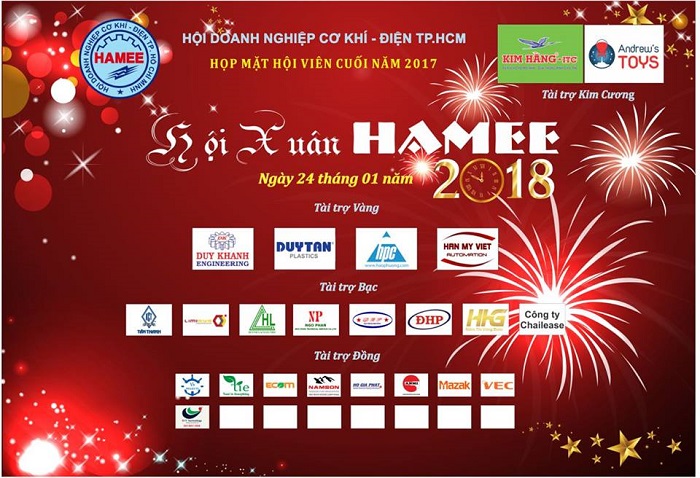 6. Joining the job recruitment festival at Industrial University of Hochiminh City
May 18, 2018, Attending as a Silver sponsor and also an employer. Hao Phuong has attracted a large number of students to apply for an interview with the major sectors of electrical engineers, mechanical engineers, designers, sales staff, … opening job opportunities for You are young in the industrial power industry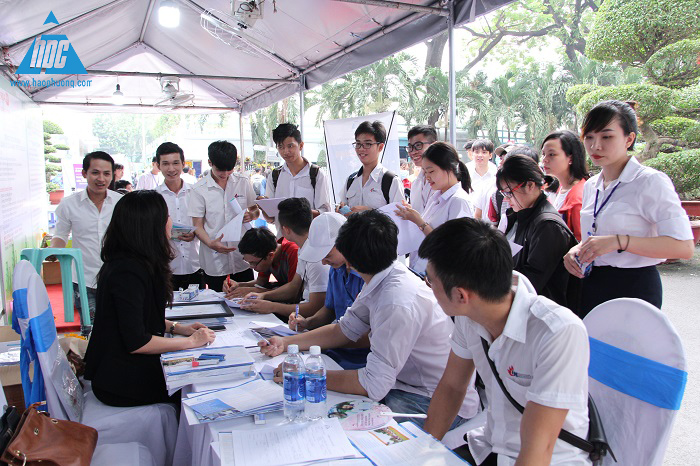 The recruitment booth attracted a large number of students
7. Exciting internal activities
Board of Directors of Hao Phuong always takes care of the spiritual life for all employees. Internal activities such as monthly birthday party, March 8, October 20, Christmas, annual tourism, annual sports, … create a cohesive team.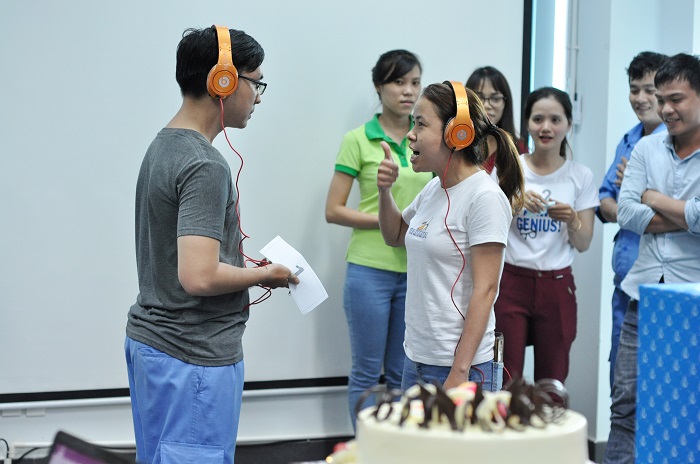 Games at a birthday party.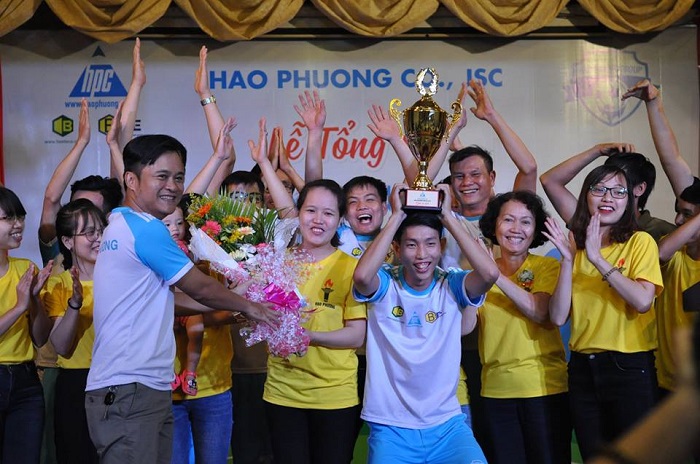 The 2018 annual football tournament is held from July 27 to August 25, 2018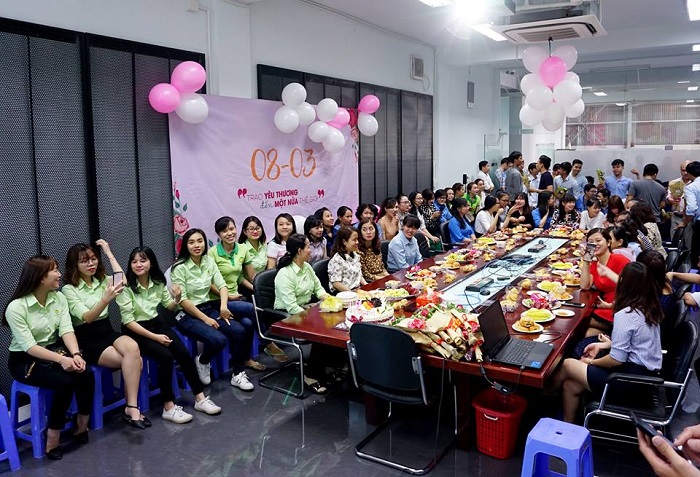 Celebrating the International Women's Day, March 8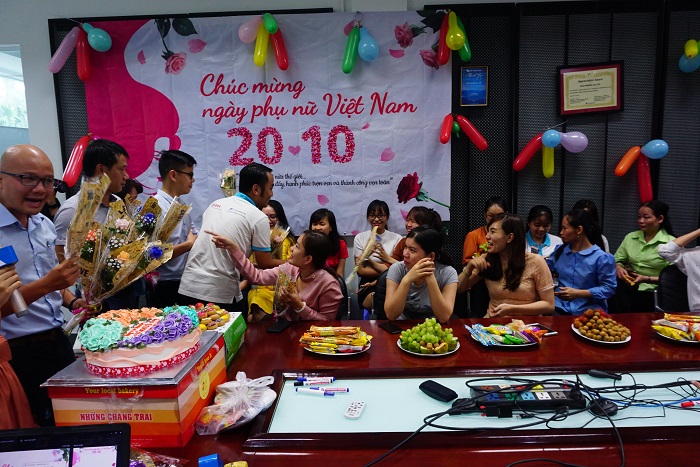 Wishes and meaningful gifts to sisters of HPC on October 20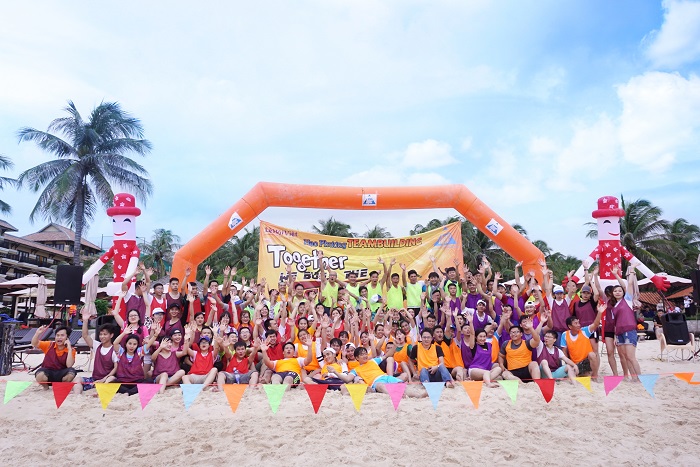 3 days 2 nights trip at Mui Ne – Phan Thiet for all employees
The construction events in the last year brought the cohesion of all Hao Phuong staff, the prestige and professionalism in the eyes of customers and partners. The year 2018 ended successfully and opened many new challenges for Hao Phuong in 2019 with the mission of "Pioneering in addressing challenges in the Industry age 4.0".