At 17:00 pm on May 28, 2016, Hao Phuong Co., Ltd solemnly held the completion ceremony – Grateful to the members and departments that contributed to the development and construction of the beautiful and successful company like today.
The new office was built at No. 88, Vinh Phu 40 Street, Thuan An Town, Binh Duong Province. Construction area 3800m2 on a total area of ​​5200 m2. , started construction on July 1, 2015. Building models include offices of departments; Warehouse store and technical workshop for the construction of electrical cabinets for the company's projects.
At the ceremony, there was the presence of precious guests from Binh Duong province; representative of contractor Ngoc Thien Phuc, neighbors and all of the company's employees.
Speaking at the ceremony, the Director of the Company – Mr. Nguyen Tat Duong representing the Board of Directors of the Company sent sincere thanks to the leadership and neighbors of Vinh Phu ward for supporting the construction. Thank you to the contractor who completed the project as scheduled; the brothers and sisters of the company have accompanied and worked through day and night to complete the project.
The party to celebrate the completion of the ceremony began after the thanks of Mr. Nguyen Tat Duong. Everyone together shares the joy for the success and development of the Company; Immerse yourself in the joyful and bustling atmosphere with music performances performed by the brothers and sisters.
Some pictures of the ceremony.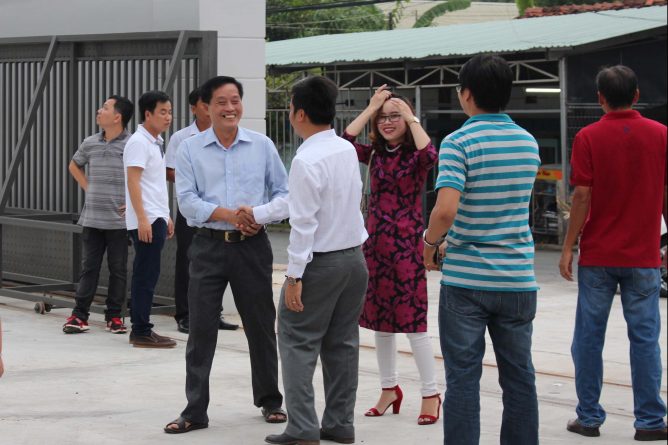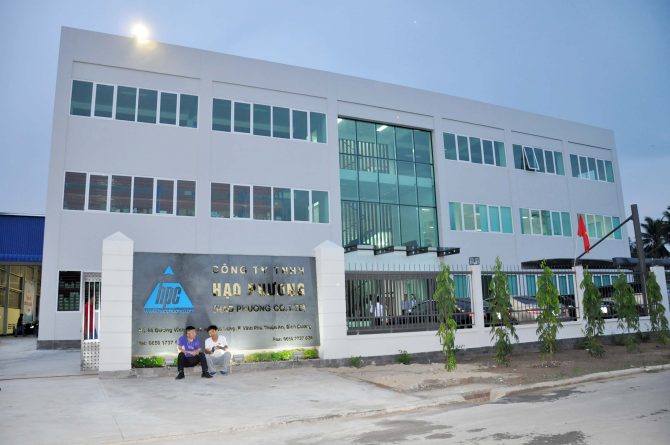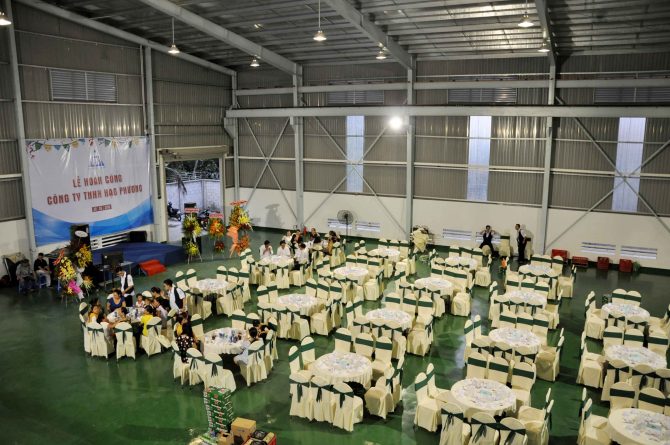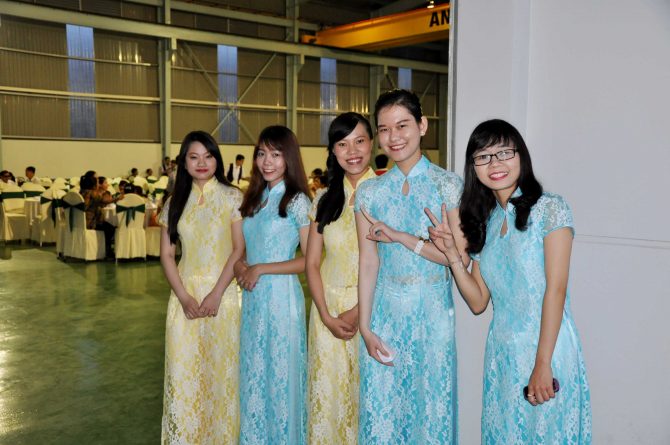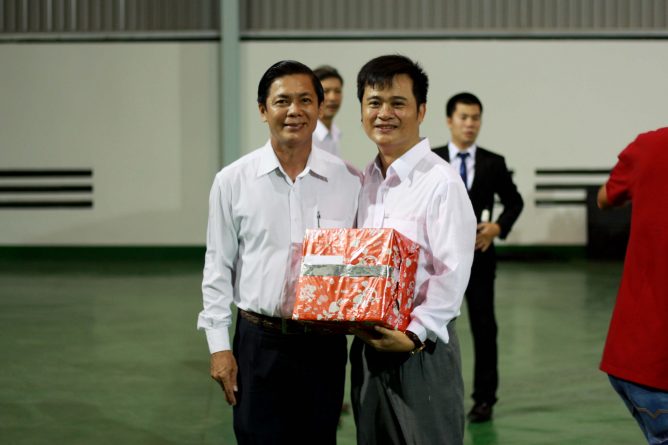 Mr. Nguyen Tat Duong welcomed Mr. Tran Thanh Quang – Chairman of Vinh Phu Ward People's Committee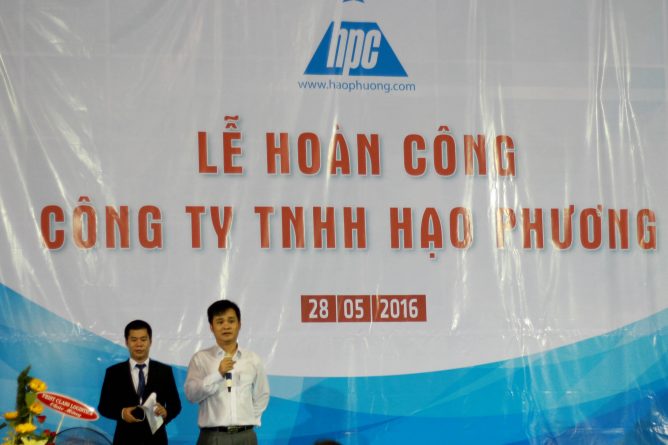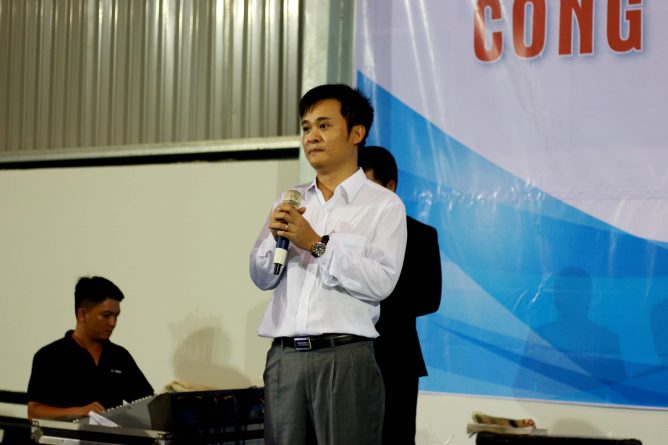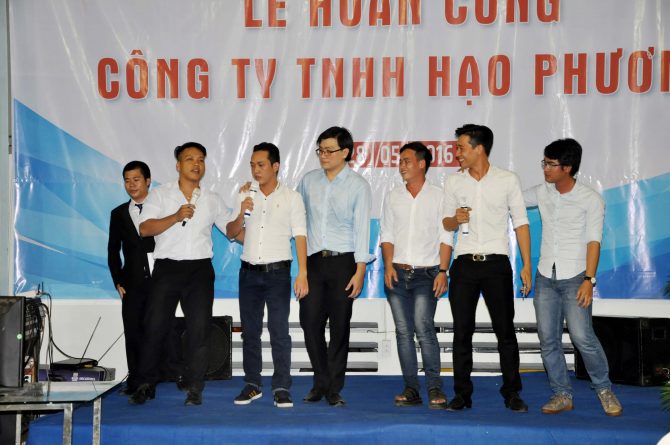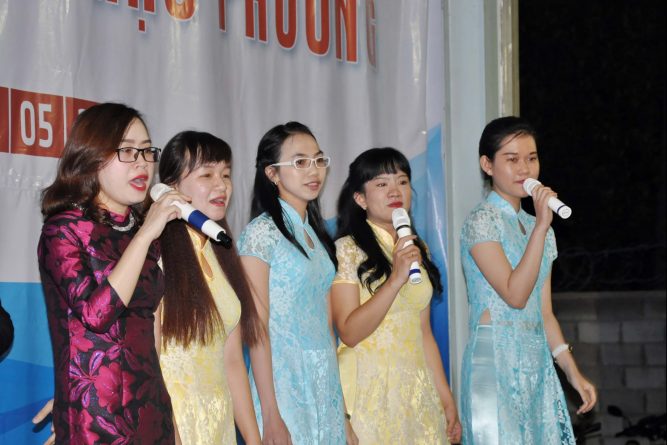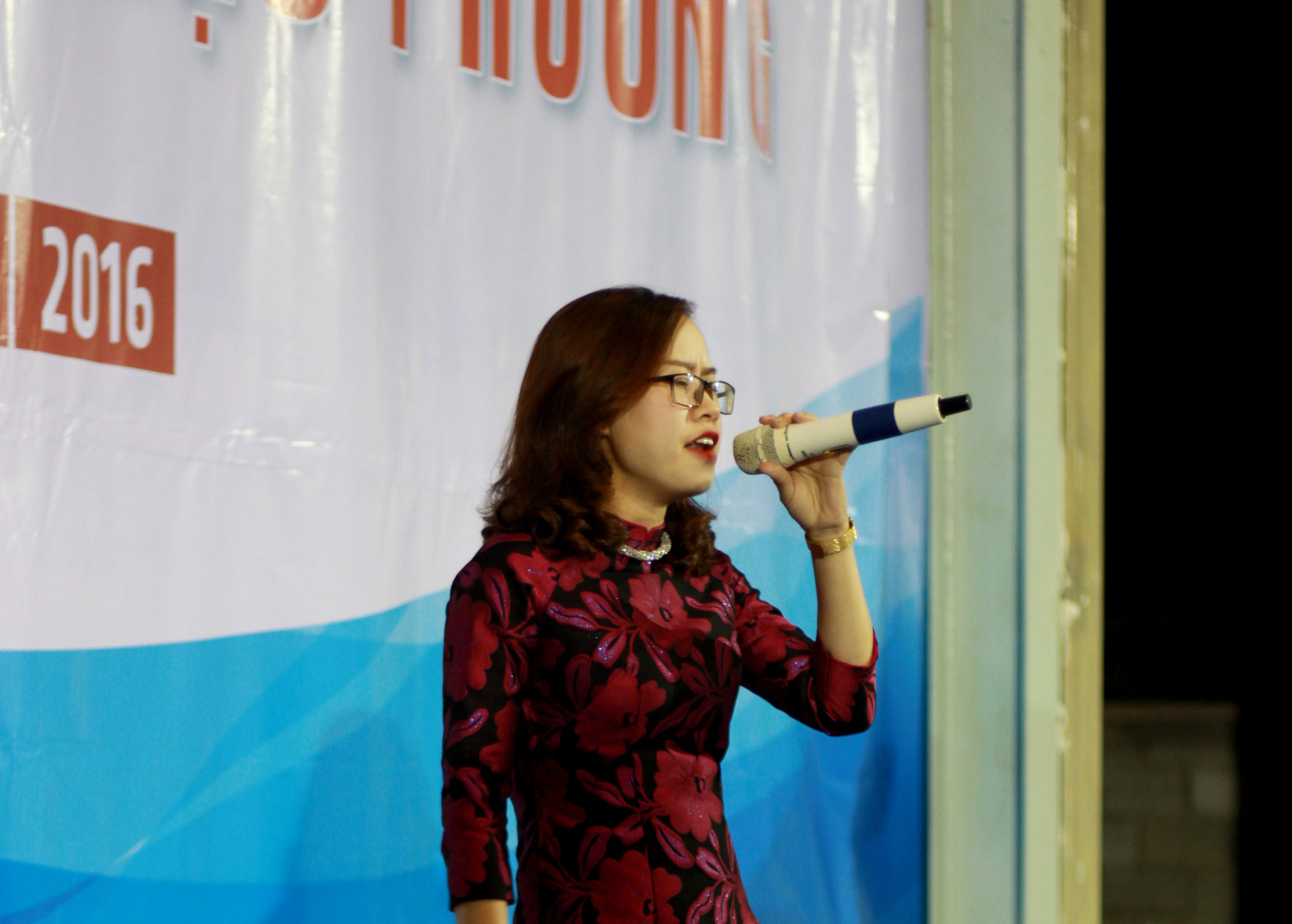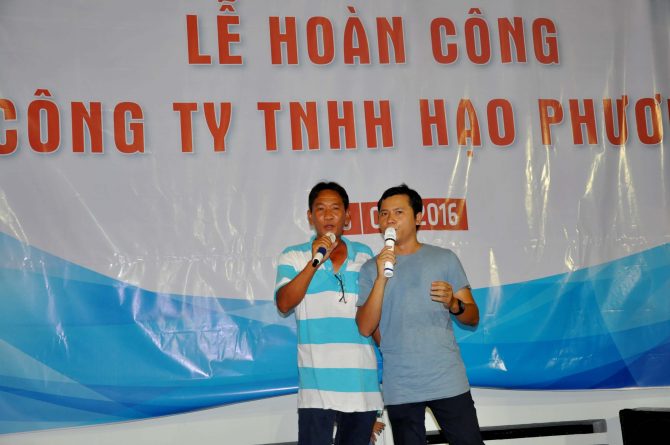 Video of the ceremony