As predicted, Vietnam will not be out of the trend of Southeast Asia. When businesses increasingly use cobots more in their production lines. The goal is to maintain a competitive advantage.
What is Cobot?
Cobot (collaborative robot) is a cooperative robot. They are designed to safely work with people. They are helping businesses of all sizes access automation. With the safety features available, workers can work with cobot at close range safely without installing safety barriers (depending on risk assessment).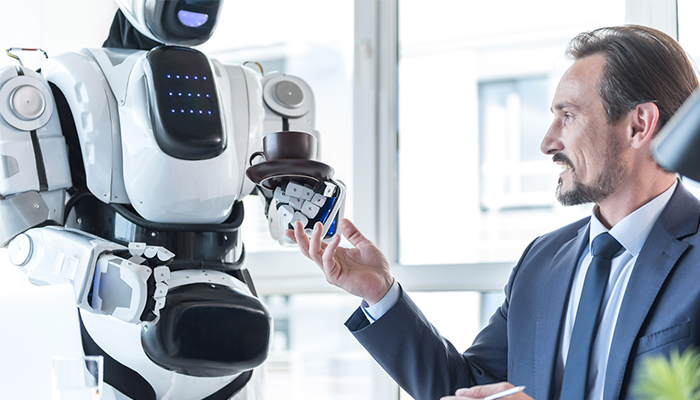 Cobots will be an effective arm to support people in the future
The outstanding advantages of cobots
Cobot is designed in a compact, compact and flexible way. It is capable of working in small spaces and in many different industries. Compared to traditional industrial robots, cobot is cheaper and costs less to set up.
A short press conference took place on the afternoon of July 8, 2018. During the meeting, Ms. Shermine Gotfredsen – General Director of Universal Robots (UR) in Southeast Asia and Oceania shared a lot of information. She said Vietnam is an emerging market for robots. However, in the region, the deployment of robots is still quite low. In Southeast Asia, Singapore is leading the use of robots with 488 robots/10,000 employees. Next, are Thailand and Malaysia with 45 robots and 34 robots. It is predicted that Vietnam will not be out of trend. When businesses will increasingly use more robots in their production lines.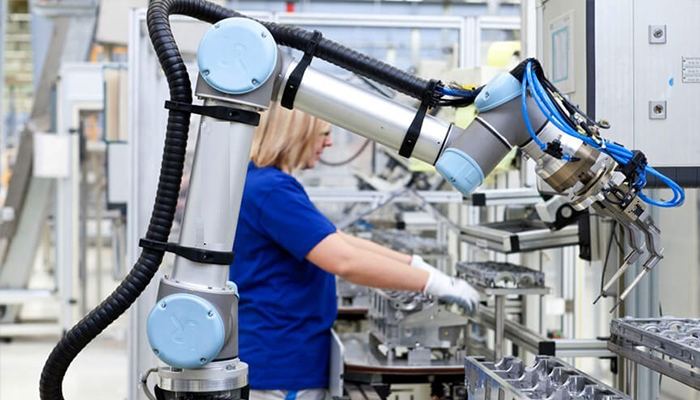 Cobot is increasingly being used more in production lines
According to a survey by Frost & Sullivan, the Vietnam automation market will be worth 184.5 million USD in 2021. Besides, the Vietnamese government has been actively focusing on developing initiatives and enact a law. This is the basis for accelerating the automation process. Among these efforts is the Science and Technology Development Strategy for the period 2011 – 2020. This program aims to improve economic competitiveness and accelerate industrialization. It also prioritizes the importance of industrial robots and high-tech automation.
Meanwhile, cooperative robots are evaluated to play an increasingly larger role in the automation and control market in Vietnam.
The great potential of Cobot in the future economy
Ms. Shermine Gotfredsen said: "The demand for cobot is increasing in Vietnam. Especially when businesses are aware of the importance of using advanced technology and robots. Moreover, the government has made the Industrial Revolution 4.0 a top priority. Since then develop action plans to attract more foreign investors.
She also informs, cobot brings endless benefits to businesses of all sizes. Because they increase productivity, improve output quality. At the same time, they contribute to strengthening the health and happiness of workers.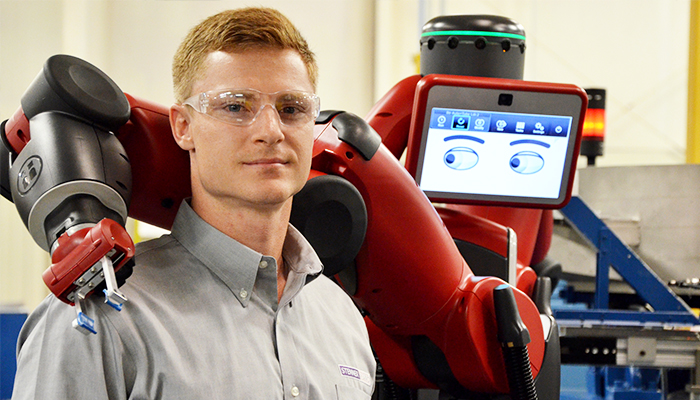 "The early adoption of automation technology will allow manufacturers to outperform their competitors. Also, it helps them solve many problems. For example, increasing operating costs, providing a friendly working environment. Especially with health, safety for workers. This is essential. It helps businesses scale up operations globally. In addition, these businesses can maintain their competitiveness. Quote, Ms. Shermine Gotfredsen adds.
UR General Manager in Southeast Asia and Oceania Shermine Gotfredsen is optimistic about UR expanding its operations in Vietnam. This is in line with the increasing concentration of government. Especially in the context of the industrial revolution 4.0.
See more: Hao Phuong will provide Robot solutions at the 2019 VIMF exhibition.