we would like to send our sincere thanks to customers for using IDEC indicator lights, buttons, relay timers that we are distributing
Hao Phuong would like to inform customers the information from IDEC IZUMI manufacturer so that customers can capture and update the latest information about IDEC products.
Specifically, on the occasion of the 70th anniversary of its founding, IDEC will renew the line of Φ30 products. This activity is not simply a change in design, but also to improve product quality towards security Full and more user friendly.
Specific changes are as follows: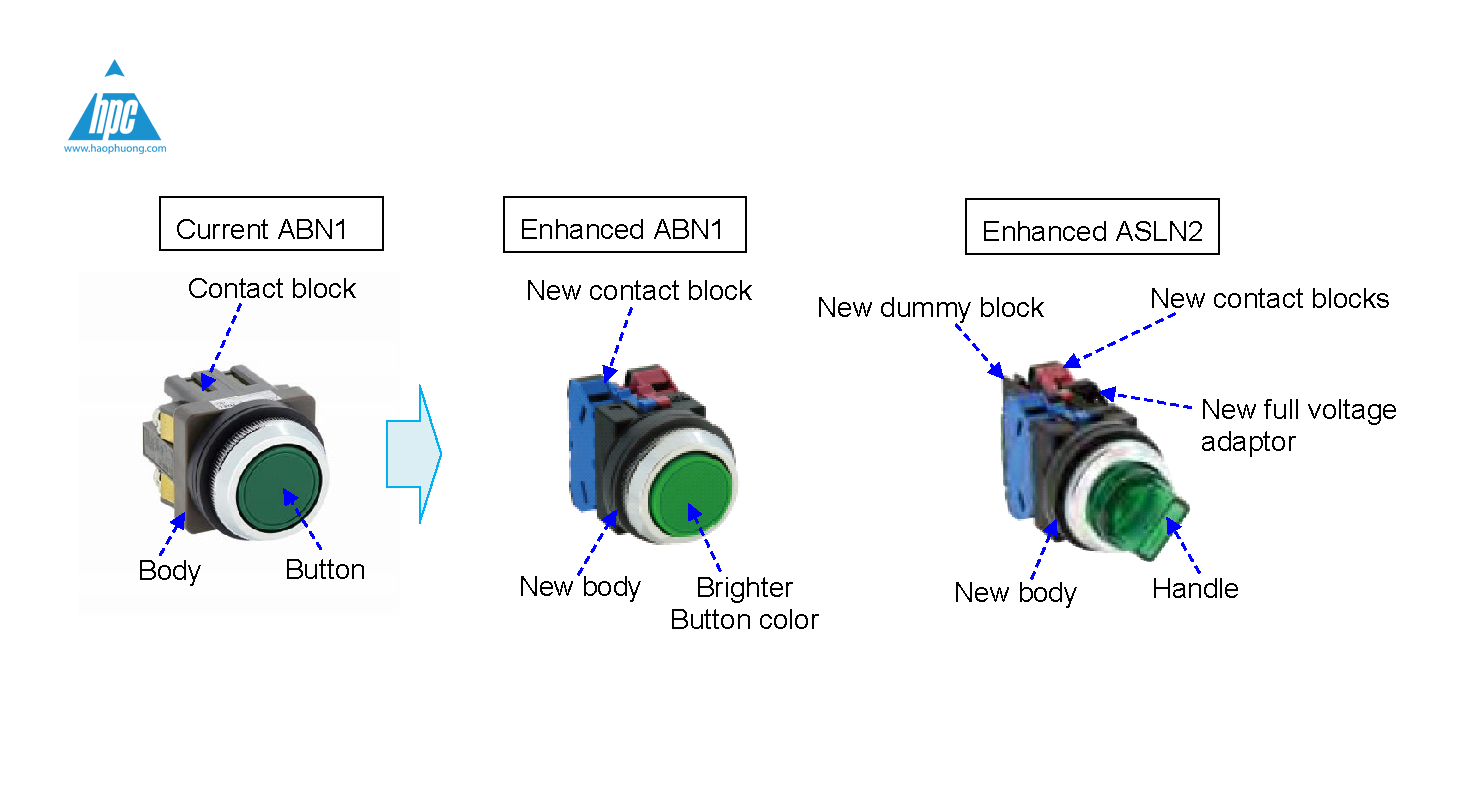 + The New design will be black on the product body (Selector Switch , indicator light, push button)
+ Easy to distinguish NO / NC contact blocks by color, Blue (NO) Purple (NC) and NO / NC symbols are printed directly on the contact.
+ New design allows easy assembly and maintenance compared to previous products.
+ The color on the buttons of the indicator light will be designed with lighter color tone along with the products will be made more compact, save space and use area.
2- Change the design of contacts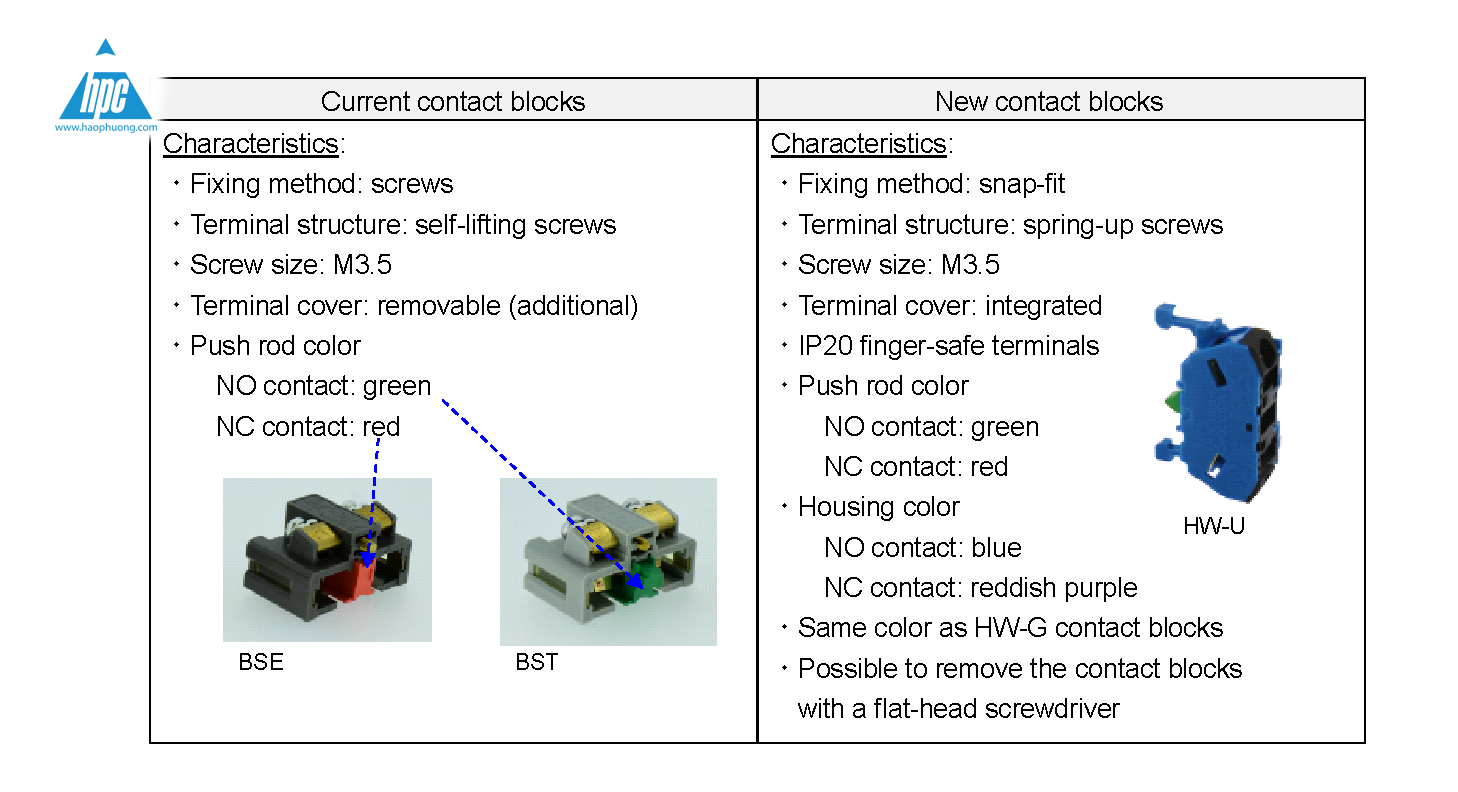 3- Changing the design of the rotary switch with lock and no lock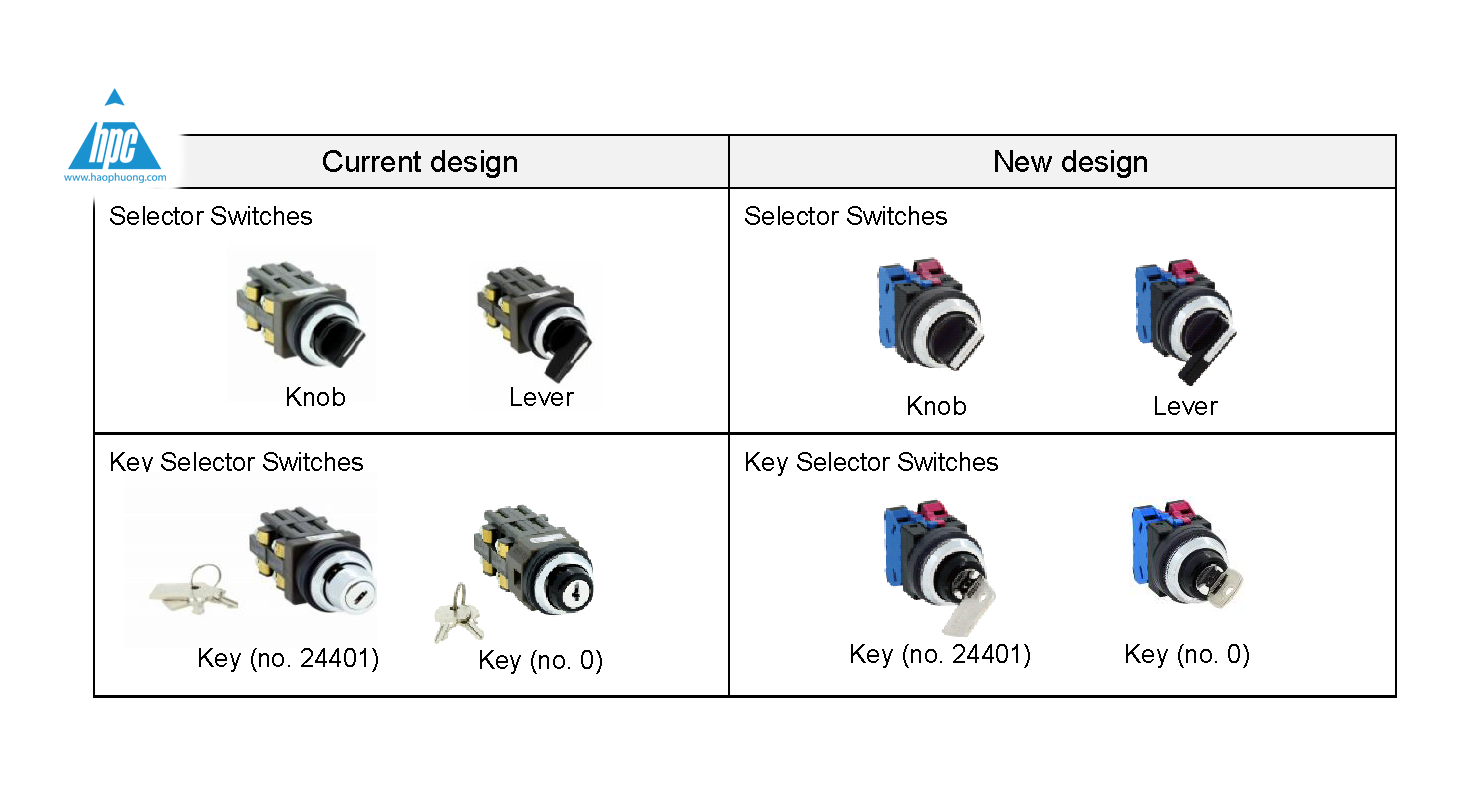 ​
Read here for more details
Change the code of the rotary switch with locked and non-locked type Φ 30
Read here for more details
Launching a new product line:
+ Φ30 TWN Series (Plastic Control Units)

+ Φ30 TWND Series (Diecast Zinc Control Units)
Read here for more details