On January 14, 2016, at the head office of the company, the delegation of TOGI Group led by Mr. Takashi Hanaoka – Chairman of the Group visited and worked with Hao Phuong Company. Also, there was Mr. Toshiaki Suganuma – Director of TOGI Company. Mr. Nguyen Tat Duong – Director of Hao Phuong Co., Ltd. welcomed and worked.
It is known that TOGI Group (TOYOGIKEN CO., LTD.) Was established in 1971. It is a company specializing in business fields such as:
– Producing and trading in and selling inventions on terminal blocks.
– Designing, manufacturing and distributing of automatic equipment.
– Trading in solar power.
With a factory area of ​​5200m2 and 160 engineers working.
Since its inception, TOGI has developed high-tech products with the acquisition of patents, towards a better future. TOGI focuses on developing new high-tech, reliable products for potential markets. To date, TOGI has become the largest brand and widely popular in the world with devices: Terminal, Box terminal block and Connector Terminal block, transformers …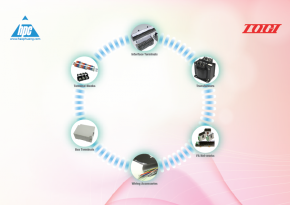 Hao Phuong is TOGI's long-term business partner in the past time
During this visit, the president of TOGI expressed his willingness to continue to cooperate and share experiences. At the same time, he also assists Hao Phuong in debt, inventory, good prices for equipment … Ensuring adequate goods in Hao Phuong's business strategies.
With that goodwill, Hao Phuong expressed his deep thanks to the TOGI Group. Commitment will continue to innovate and develop business, increase sales 5 times in 2016, promote online marketing strategy … Hao Phuong affirmed to be the strategic partner of the TOGI Group in the Vietnam market.
A few pictures of the meeting.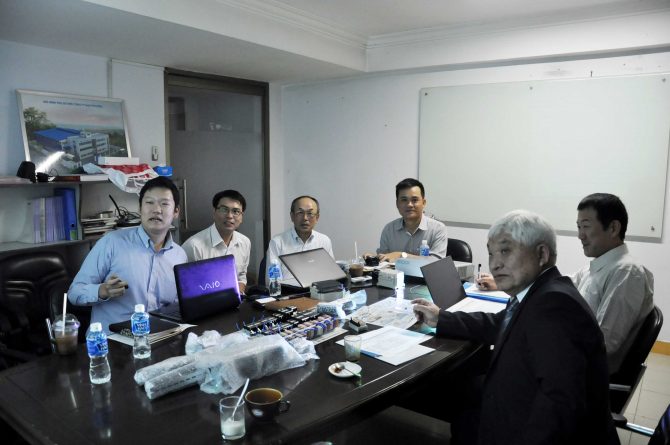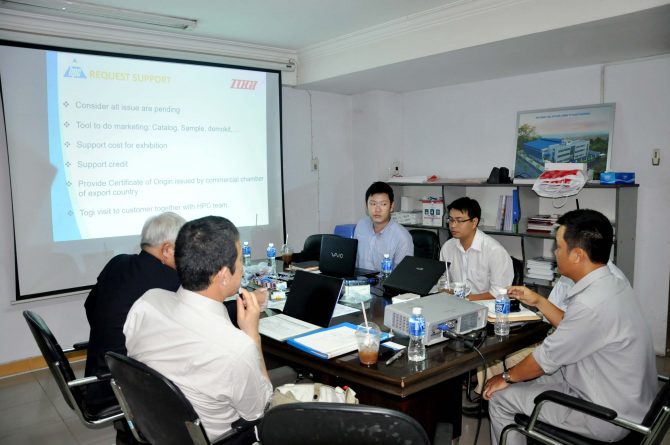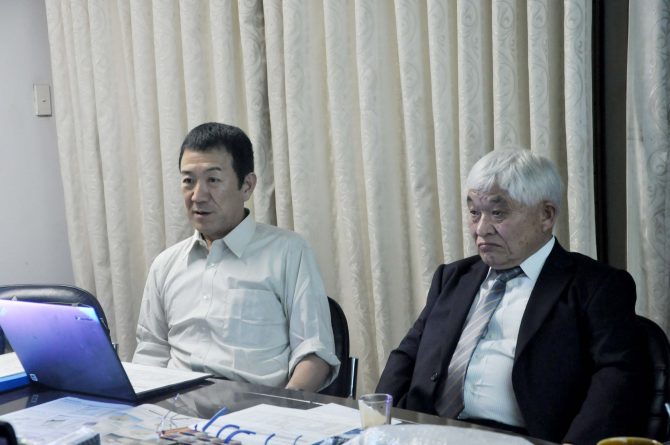 From left to right: Mr. Toshiaki Suganuma – Director and Mr. Takashi Hanaoka – Chairman of the TOGI Group.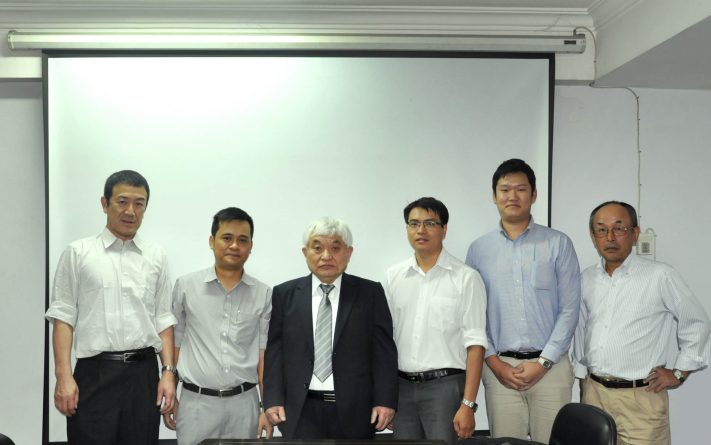 Leaders of Hao Phuong Company took a photo with leaders of TOGI Company.