Hao Phuong had completed a KPI training course for all 16 departments.
To acknowledge the efforts of everyone, BrainMark and Hao Phuong Leadership Board held a ceremony to award a certificate of completion to build the BSC-KPI system for departments.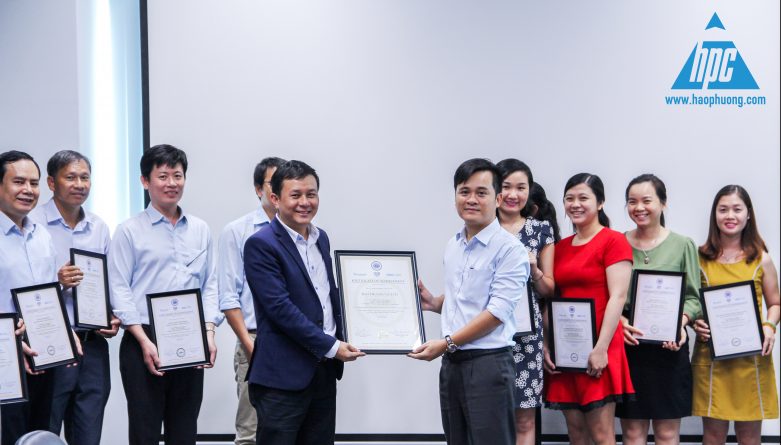 Mr. Nguyen Thanh Tan – Representative of Brain Mark Consulting & Training awarded KPI certificate (United States) to Mr. Nguyen Tat Duong – Director of Hao Phuong Co., Ltd.
BSC-KPI management system proposed by the Board of Directors of Hao Phuong at the end of 2017
After more than 7 months of construction and training, the project has been seriously and effectively completed by all departments in the company. Hao Phuong officially has a system to evaluate the performance of employees. Every effort of each employee will be acknowledged and rewarded based on performance.
Summary of the implementation process.
BrainMark- the training unit and Executive Board of the company specially congratulated the Section 3 Business Department and the Office of Human Resources for completing and reporting the project as quickly as possible. The collective of the two departments received the compliment and the reward.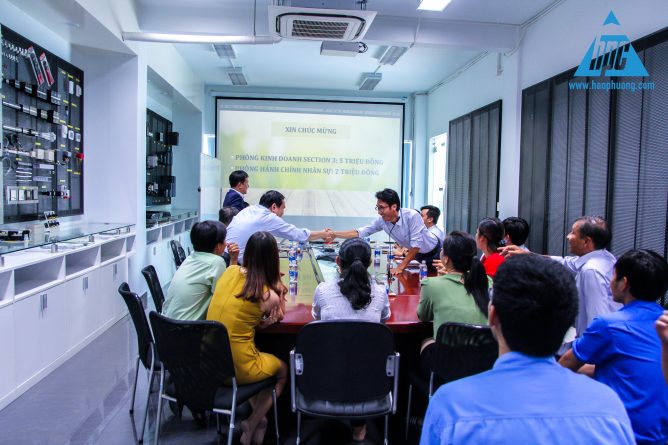 The representative of the HR Department received a reward from BrainMark
In addition, the Marketing and Supply Chain Department are the two departments that achieved the highest scores: 97.5 and 92.5. This score is reflected in the quality of KPI reports and employees' awareness of the implemented projects.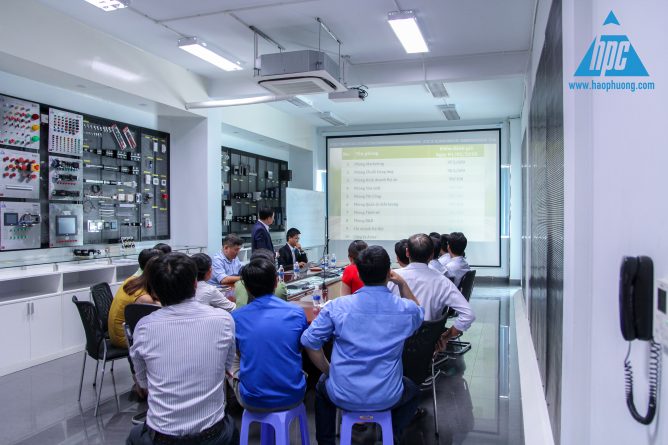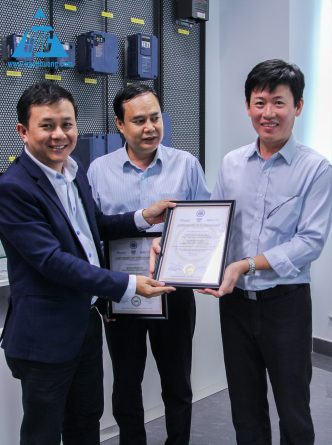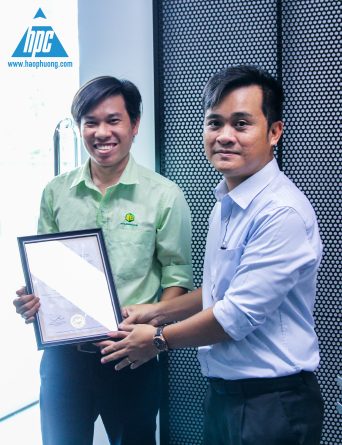 The director of the company awarded the certificate to the marketing department representative
In the certification award session
Mr. Nguyen Thanh Tan- Representative of BrainMark congratulated on Hao Phuong who successfully completed the construction of the BSC-KPI system in the department and consensus towards the company's common goal. Although in the evaluation process, there are still some employees who do not understand KPI. But in general, most of the employees understand the meaning as well as how to implement KPI monthly.
Right in the upcoming August
Hao Phuong will officially apply this information system to monitor the work and progress of each employee. Since then, there is the most objective result to pay salary and bonuses fairly.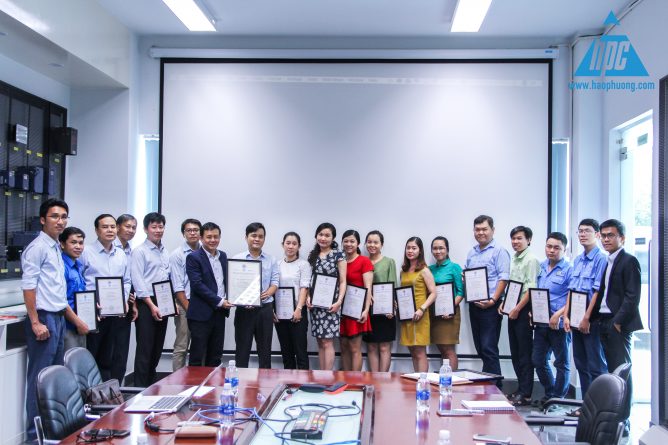 The successful construction of the BSC-KPI system throughout the company will contribute an active role in the overall goal of improving production efficiency and productivity of Hao Phuong. This is a great step in the journey to rise up to affirm Hao Phuong's leading business position in Vietnam.
.