On March 8, 2019, Hao Phuong organized a party to celebrate the International Women's Day in conjunction with members' birthday party in February and March.
Before G-hour, the organizers prepared for the party a youthful and cozy space.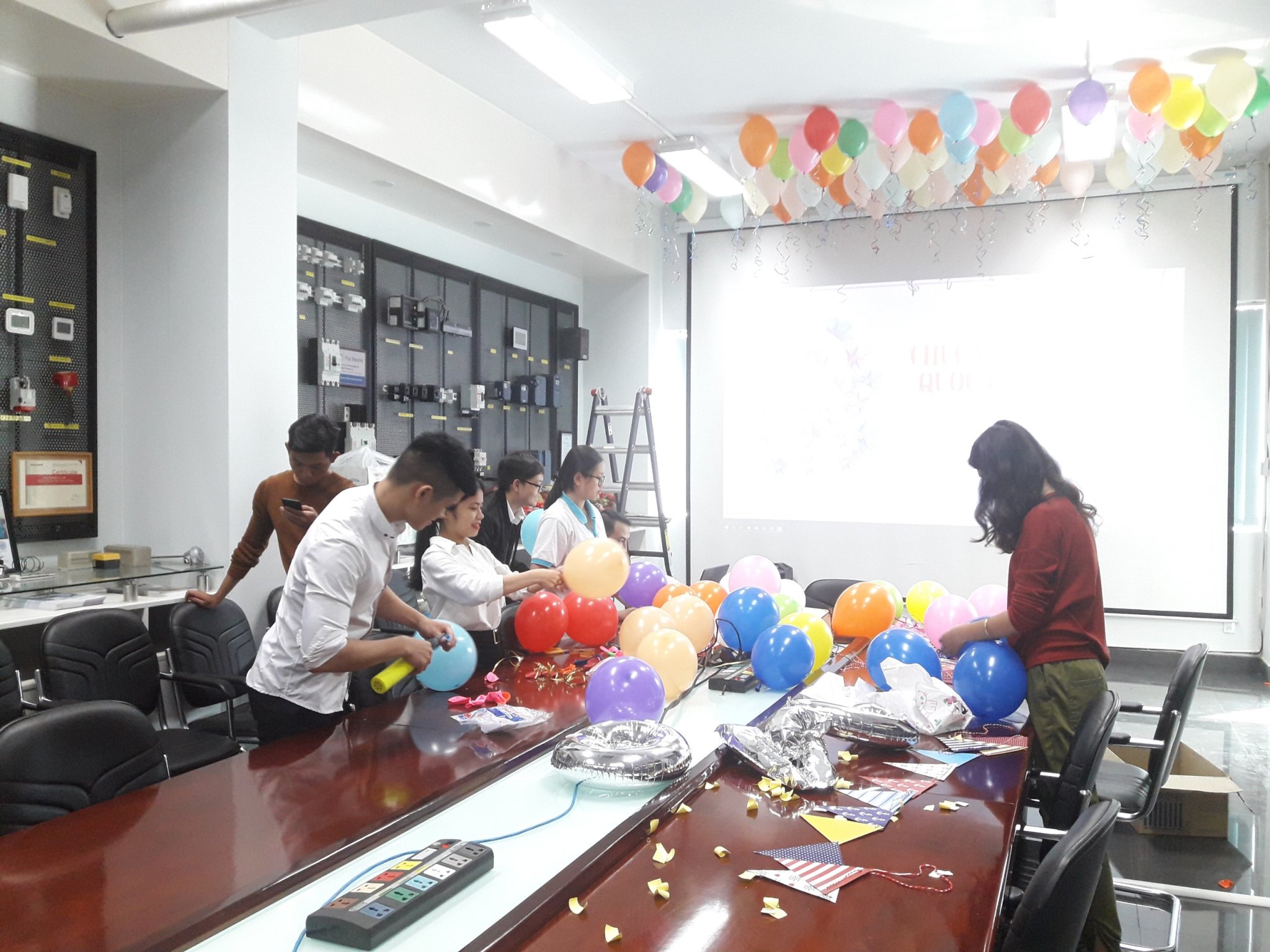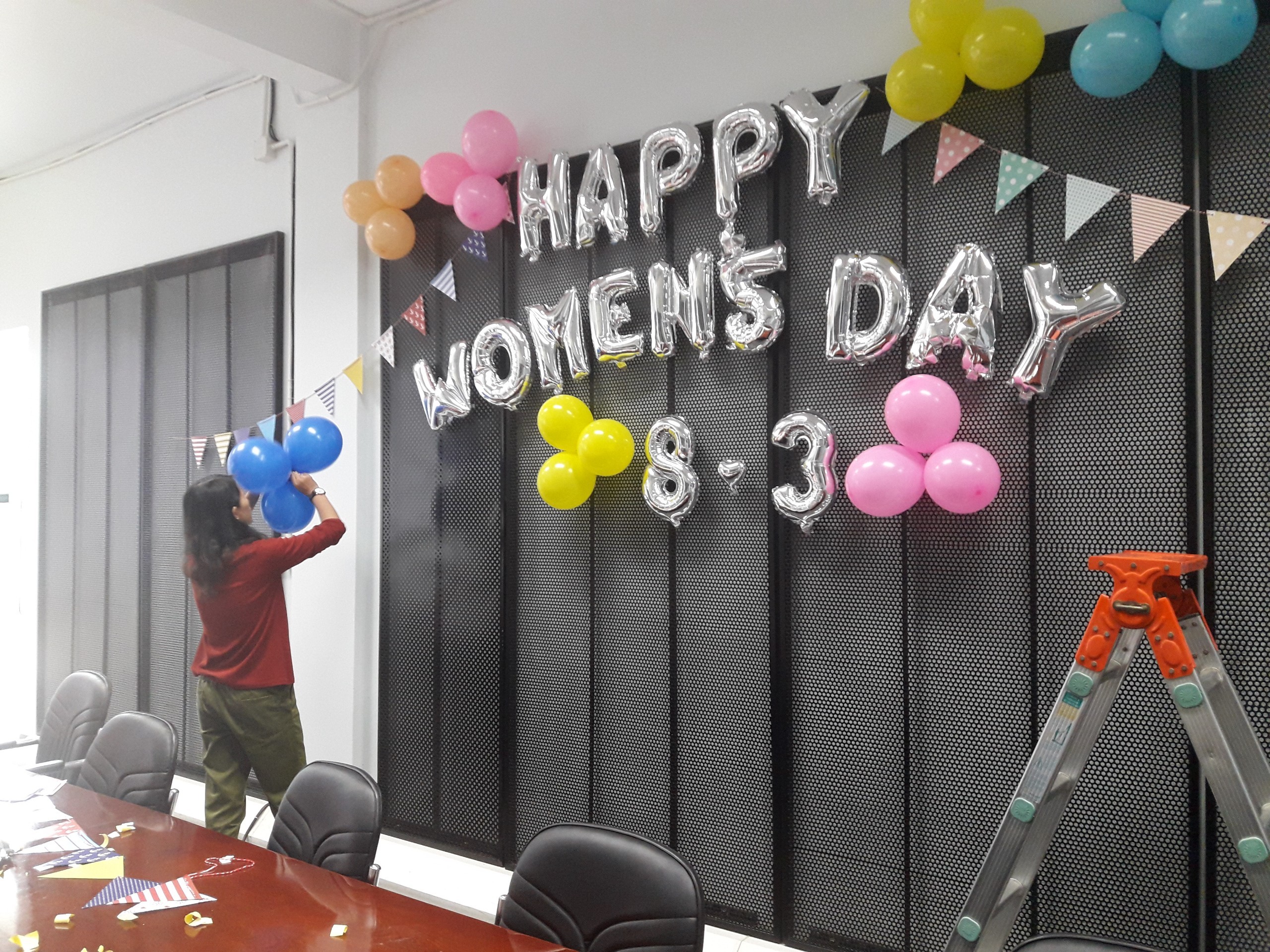 The organizers completed the preparation for the party
When the door of the showroom – where the party is held, is opened, Each of the women participating in the party will receive a fresh flower, symbolizing the best wishes on this special day.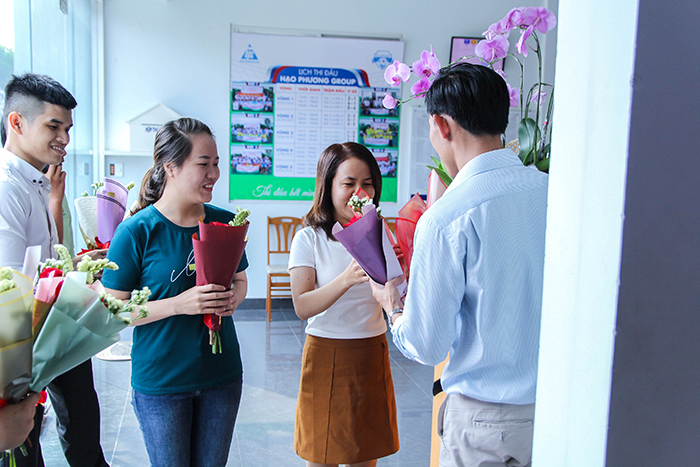 Male colleagues give flowers to female friends
The Show was filled with laughter
The party celebrating International Women's Day 8/3 has left many deep impressions, many shows were prepared by the organizing committee such as Flower arrangement contest, Leaf fluttering.
Flower arrangement contest between 4 blocks: business block, R&D team, operation block, and production block. Each work is artistic and has a profound meaning.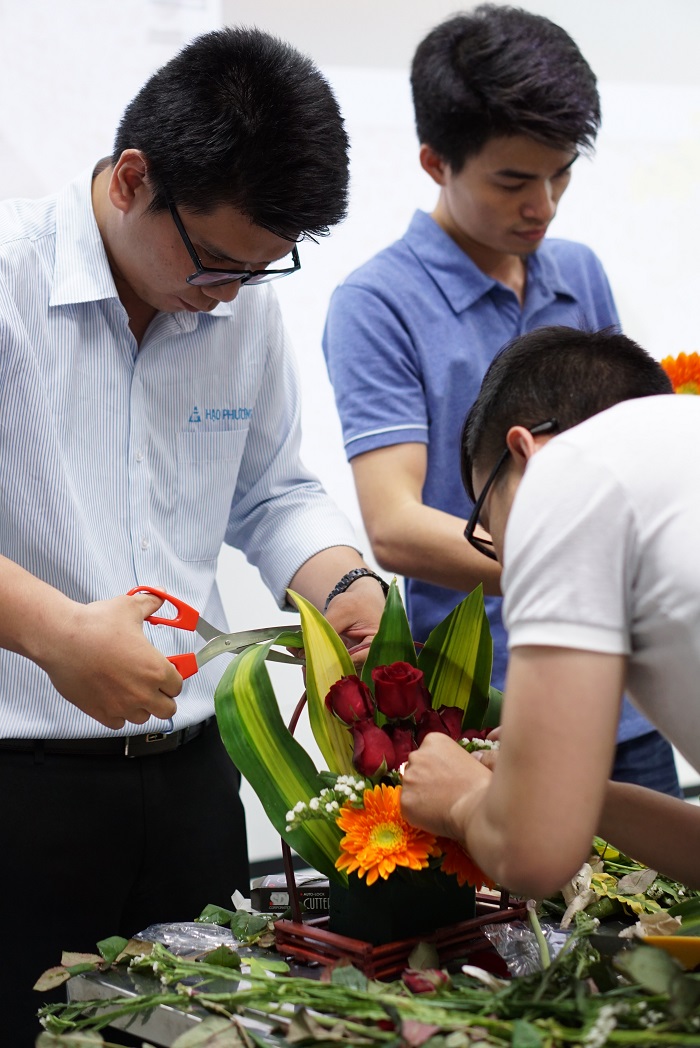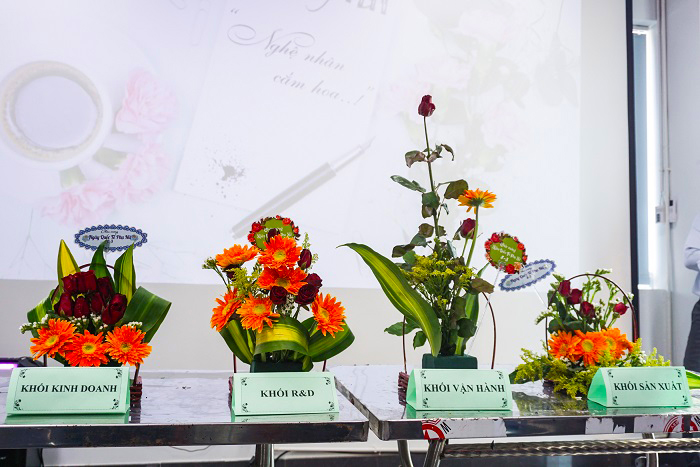 Each flower basket has its own meaning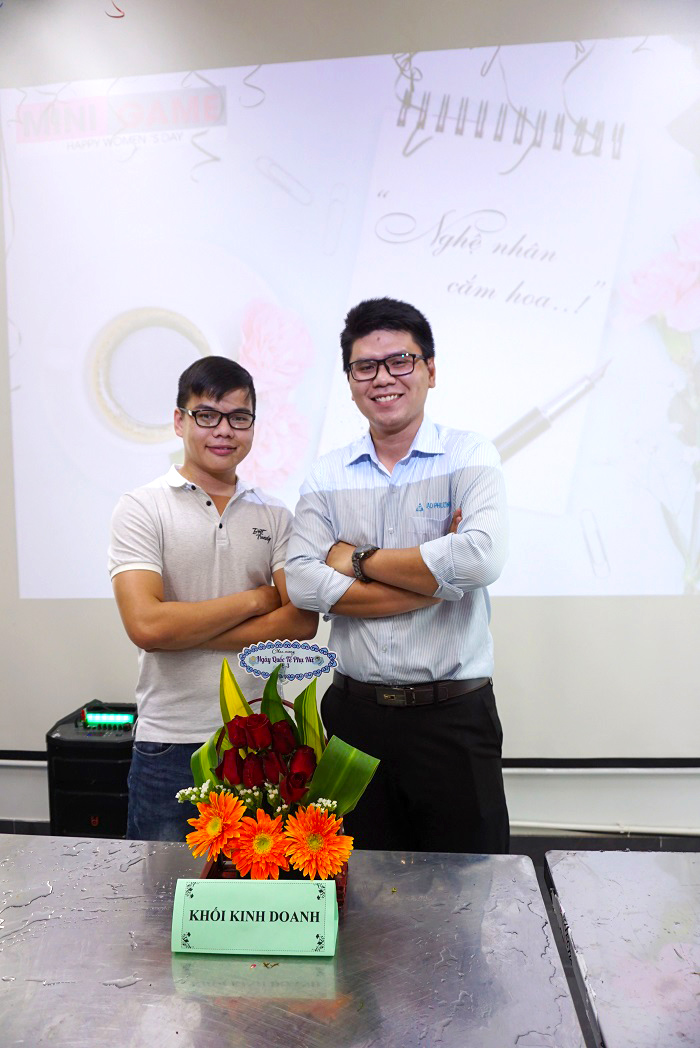 Flower basket that won first prize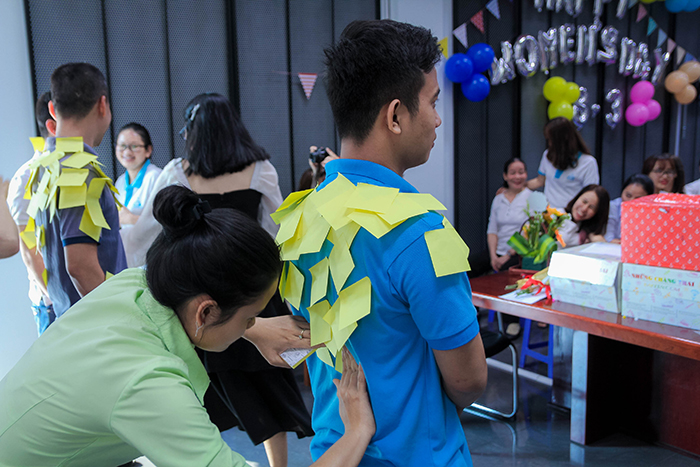 "Leaf fluttering" game.
Celebrating birthday members with birthdays in February and March
Members' birthday party in February and March combined with the 8/3 International Women's Day celebration to create a lively party.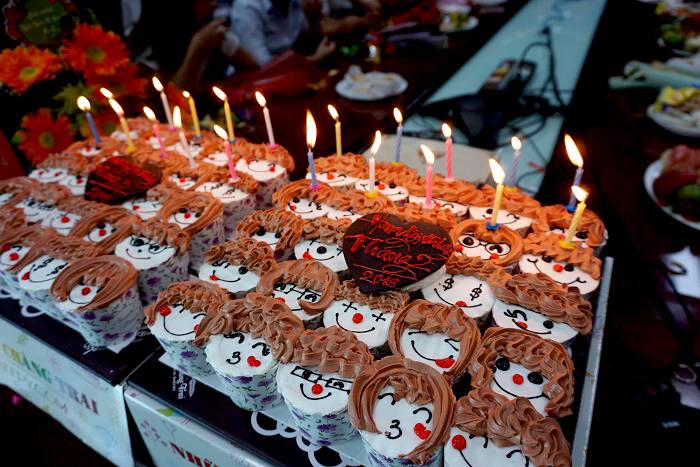 Birthday cake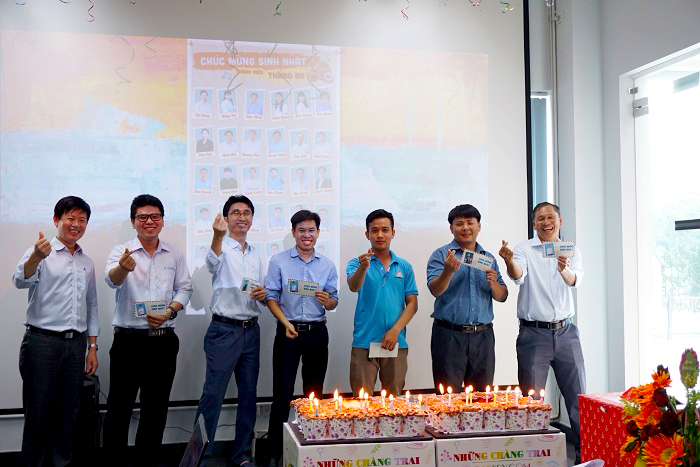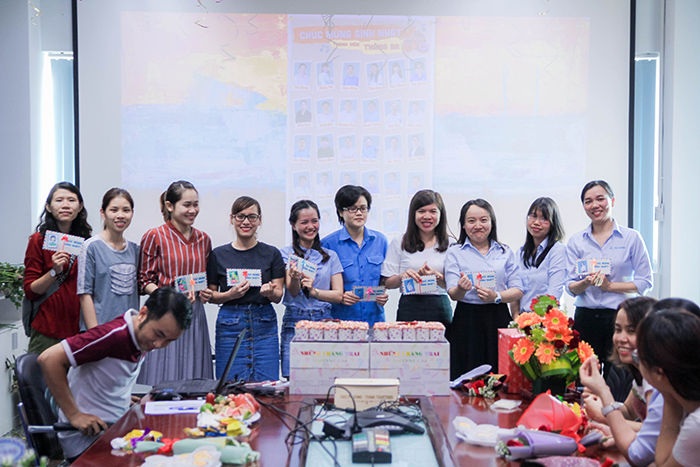 Some other pictures from the party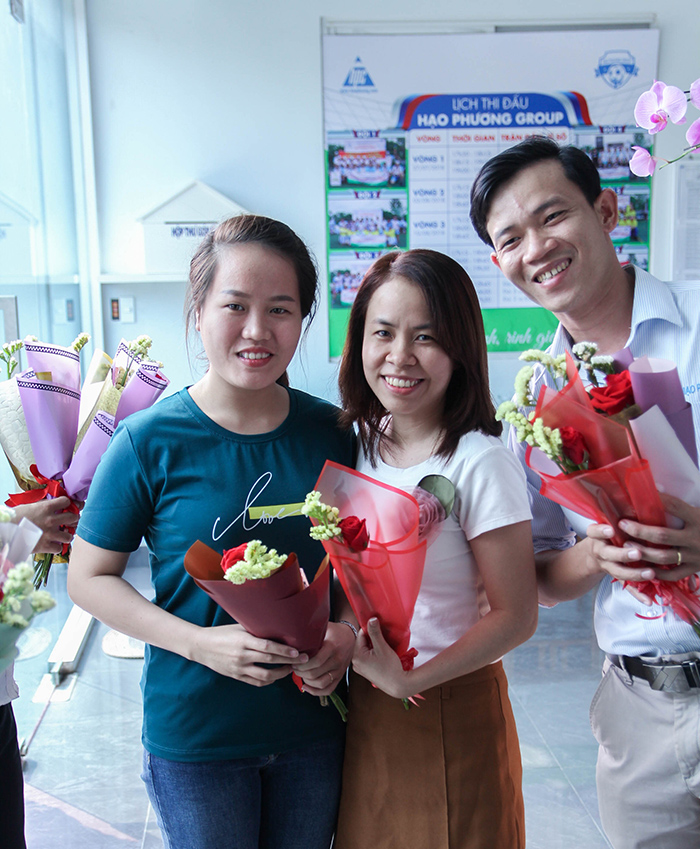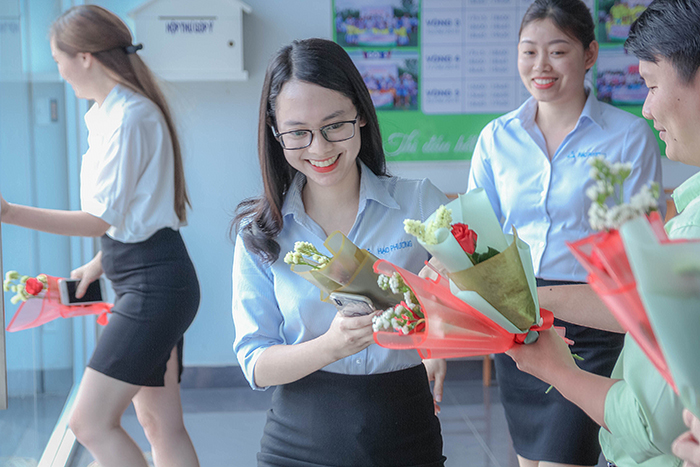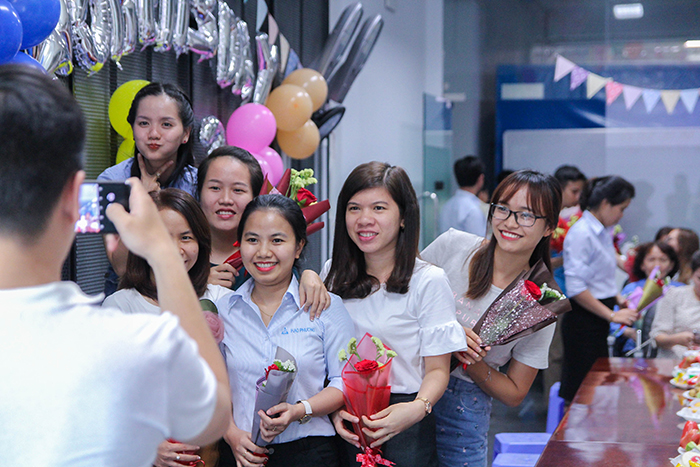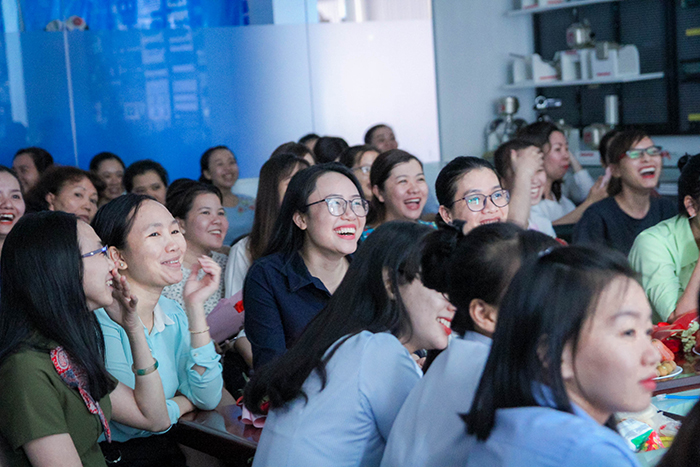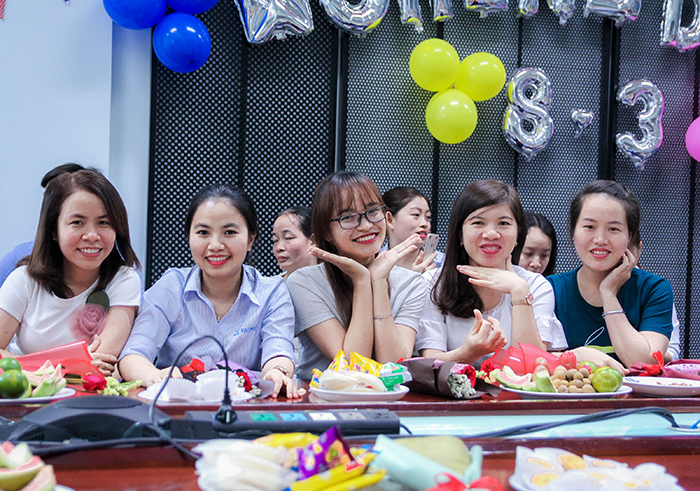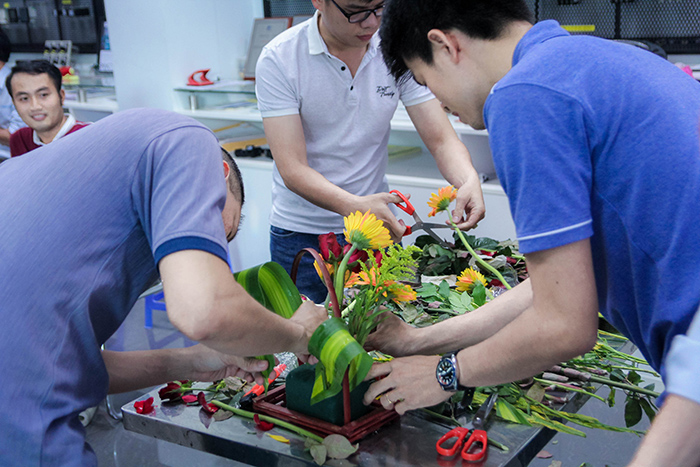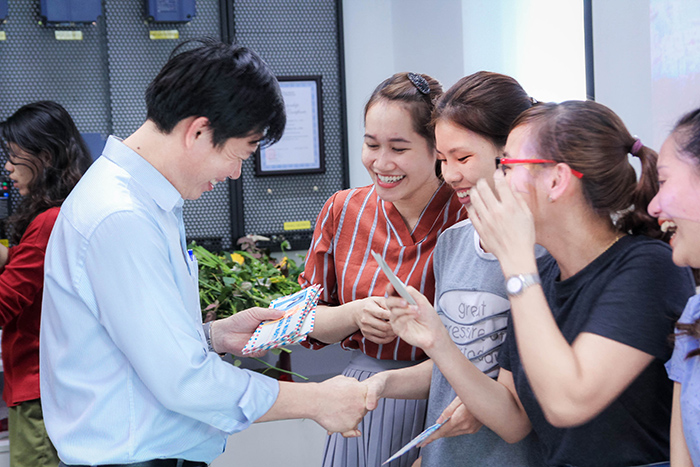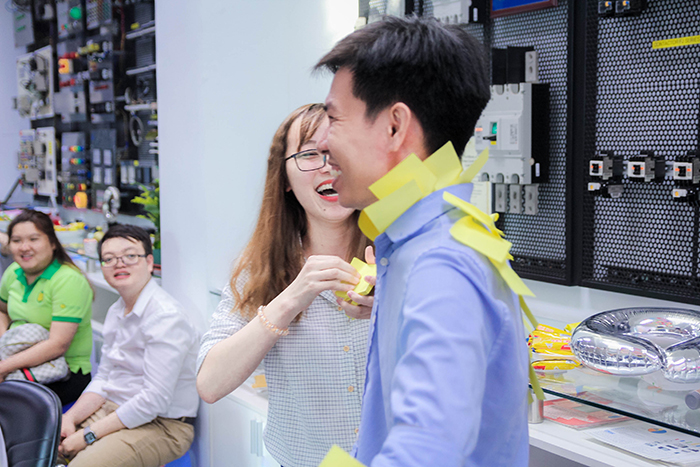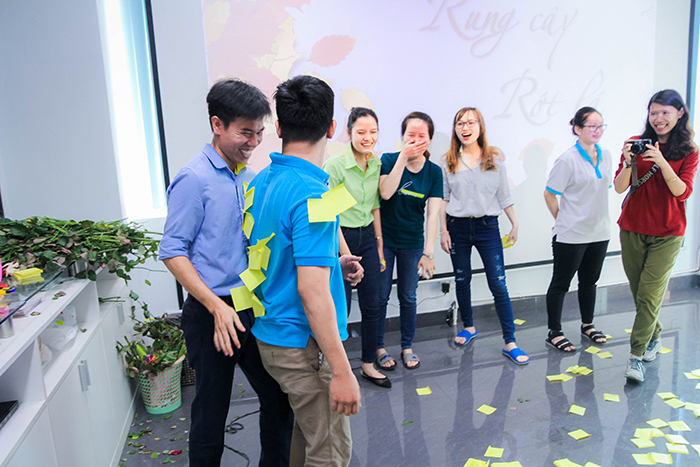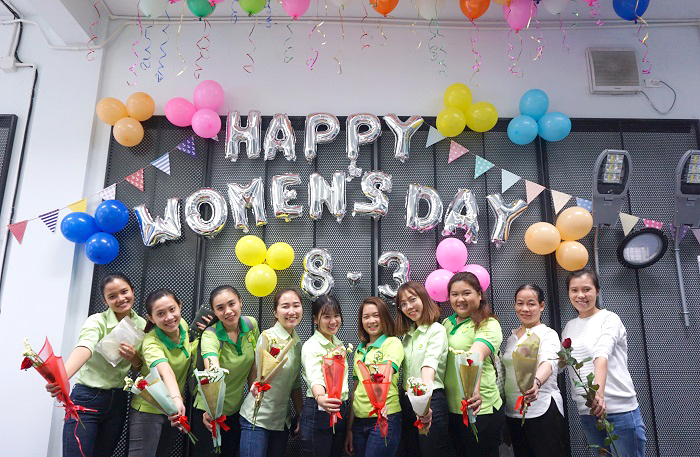 Although the time for organizing the party is limited, it is enough to show the attentive attention of the Board of Directors for women on the International Women's Day 8/3. The sisters had a very happy and meaningful anniversary. Thank you for the attention of the leadership to the spiritual life of the staff.