Dear Customer.
First of all,  Hao Phuong would like to thank you for has been using the company's products and services.
Hao Phuong would like to inform customers about code changing of the Frenic-Ace-Fuji Electric inverter (Japan). New generation versatile inverter series with affordable price.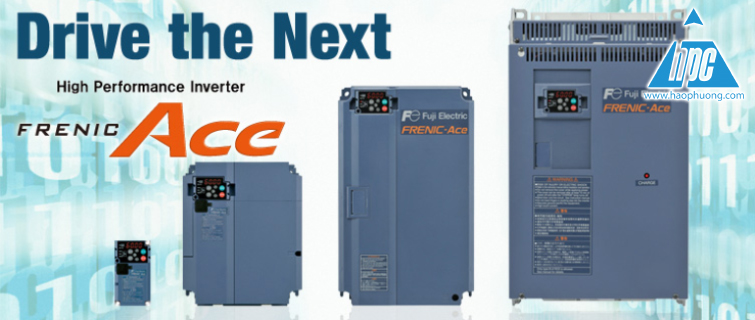 Specifically, the Frenic-Ace inverter code with a suffix of A meaning the line symbol for the Asia market, which will soon be converted to GB.
GB stands for:
G: Global (International)
B: NONE CAN terminal, 2 analog current output
for example:
FRN0022E2S-4A is FRN0022E2S-4GB
FRN0029E2S-4A is FRN0029E2S-4GB
With the upgrading of Fuji Frenic-Ace inverter quality to international standards, widely used for all markets, this represents the continuous improvement efforts of Fuji Electric's service and product quality. A Leading industrial electrical equipment group in Japan and around the world.