Fuji Electric Group was founded in 1923 in Tokyo, Japan. It is one of the oldest manufacturers of electrical equipment in Japan. Fuji Electric Group was founded by the capital and technology alliance between Furukawa Japan Co., Ltd. and Siemens AG of Germany.
Fe brand

In the beginning, Fe's logo was a combination of "f" and "s". Letter f = Furukawa, letter s = Siemens. After 2 changes, Fuji Electric has chosen for itself the most appropriate brand logo.
The Fe symbol represents Fuji Electric's brand value and also stands for belief.
Fe expanded its branch
Fe achieved a strong growth rate by expanding its global business network. To maximize the strength, so far 72 branches have been opened worldwide. Among them, 27 branches in Japan, 18 branches in Asia, 11 branches in Europe, 13 branches in China, 3 branches in the US.
Expanding global business brings many economic growth achievements to Fe; create many job opportunities for employees. With the rapid progress of industrialization, the world is facing energy and environmental problems. Fe continues to create environmentally friendly products and systems that contribute to the sustainable development of the corporation.
The main products of Fuji Electric company produce & distribute to the market include:
• Power source & infrastructure: Steam turbine, solar power plant …
• Industrial systems: Equipment for substations; data center; monitoring system…
• Electrical equipment: Various types of switchgear (VCB, ACB, MCCB, MCB, Contactor ..), inverter, UPS, Transformer …
• Electronics: The MOSFET, IGBT module, …
With a staff of experienced and wide systems all over the world, Fuji Electric pursues innovation in technology to continue creating environmentally friendly products, using energy with maximum efficiency…
Hao Phuong – Fuji Electric equipment importer and distributor in the Vietnam market.
Hao Phuong product lines include:
MCB, RCBO: rated current from 1A – 63A for MCB, 1A – 50A for RCBO. The product is always chosen by customers in the Vietnam market by low prices and quality of Japan. This is also a product line that can replace all other CB series.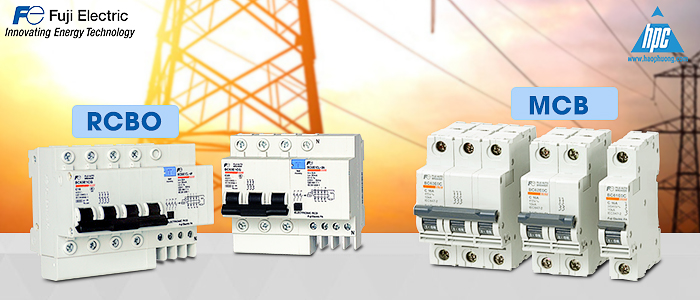 MCCB, ELCB: rated current from 3A – 1600A for MCCB, and ELCB rated current from 3A – 800A. Full range of accessories, short-form circuit shortening for industrial and civil applications.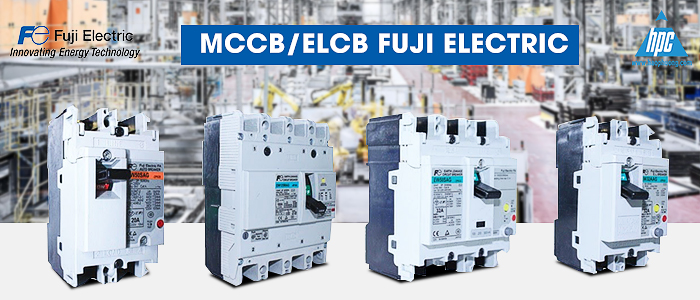 Contactor:
+ SC series (made in Japan): rated current from 9A-800A has a life span of up to 2 million times, world-famous durability.
+ FJ series (produced in Thailand): with rated current from 6A-95A; is an economic line with very competitive prices.
Contactor is one of the most used products in projects in Vietnam and Japan. A global standard product line, absolutely safe for users. According to statistics in Japan, more than 60% of projects use Contactor Fuji Electric.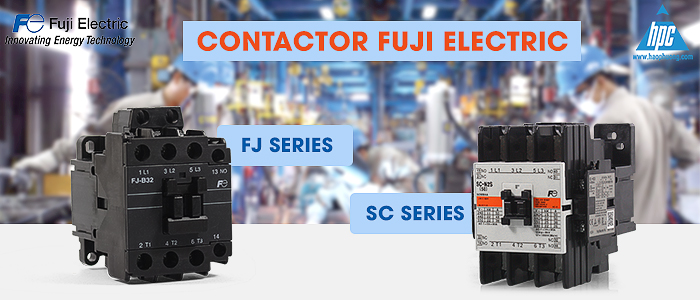 ACB: products include 2 DW series (high class) and BT3 (economical), diverse accessories, compact size, easy to install. Meets IEC, Kema … standards

Inverter: produced on the Japanese technology line. Split into many specialized lines that meet almost all AC motor control applications. Wide capacity range, easy maintenance.
Fuji Electric inverter was imported by Hao Phuong company since 2007, this is also the year marking the superior product line distributed into the Vietnam market. And is the top quality product in applications such as elevators, cranes …
PLC, HMI: connect almost all peripheral devices, meeting all requirements of automation systems, simple programming, high security.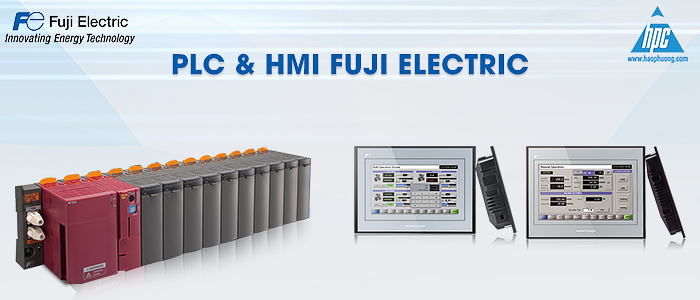 Servo motor:
As one of the leading companies in robot technology, Fuji Electric always knows how to express its strengths. FE servo motor can adjust according to the wide range of motion control; Positioning control is nearly 100% accurate, from simple to complex, durable.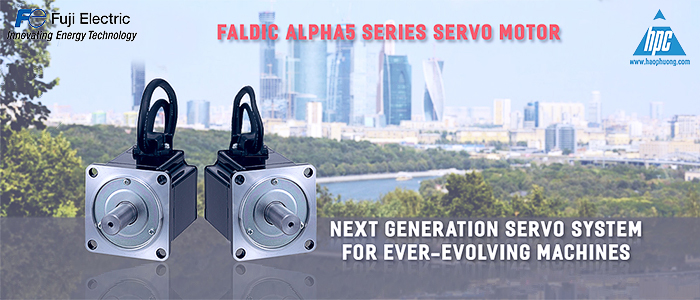 Hao Phuong was established in 2004 and now is the leading importer and distributor of industrial electrical equipment in Vietnam with major brands in the world such as IDEC, FUJI ELECTRIC, MITSUBISHI, LS, TOGI, KANSAI, NICHIFU, CIRCUTOR, HONEYWELL, TAIWAN METTERS …, and Hao Phuong is also the leading industrial system integrator in Vietnam.