In the evening of January 22, 2017, at Hao Phuong Co., Ltd., the 2016 Year End Party program took place in a joyful and warm atmosphere.
This is the time for Hao Phuong members and customers and partners to sit together; review the achievements in the past year and share the orientations for a new year of brilliant development.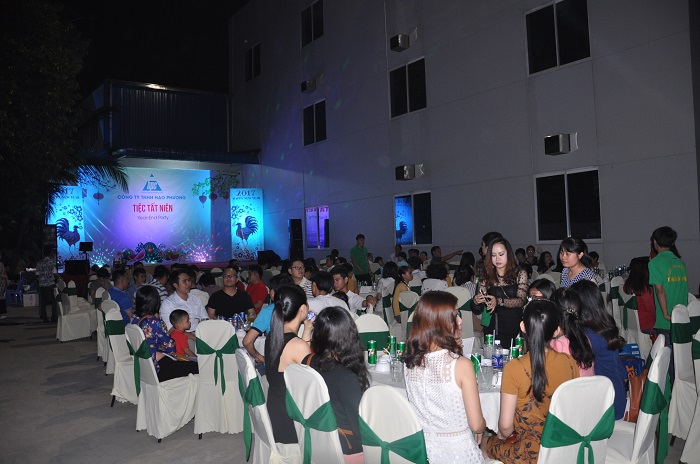 People gather together at the party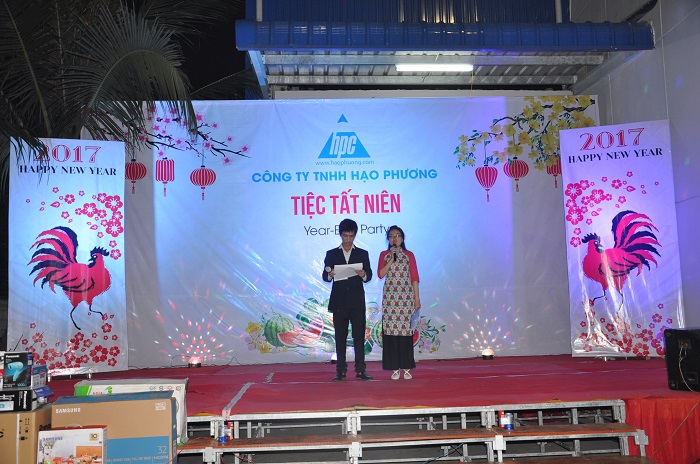 2 charming MCs of the show.
At the beginning of the party, General Director of Hao Phuong evaluated the company's performance in the past year such as: Opening a new office in Binh Duong; Hanoi and Cambodia branches are operating steadily; especially opening a new branch in Thailand; Oriented development strategy of the company in the new year 2017.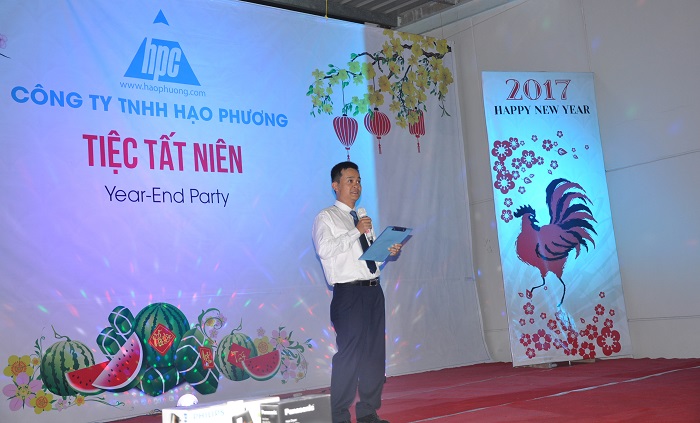 After the speech of Mr. Nguyen Tat Duong is a part of greeting champagne. Along with a brilliant display of fireworks, it brought a lot of excitement to the party.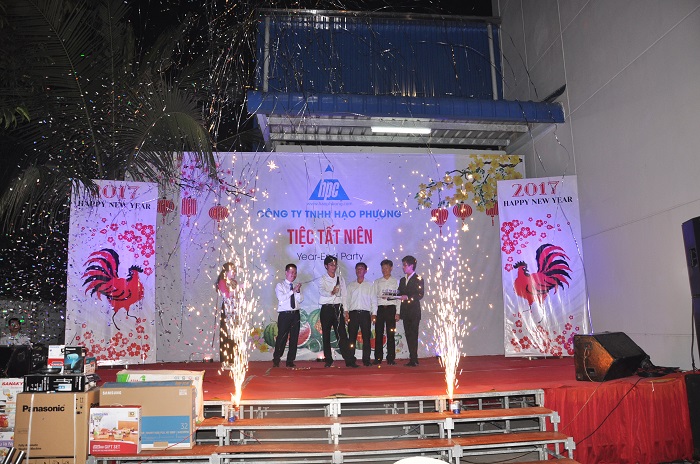 Mixing in the atmosphere of the party, the "homegrown" singers of the company brought to the program very sweet and emotional songs.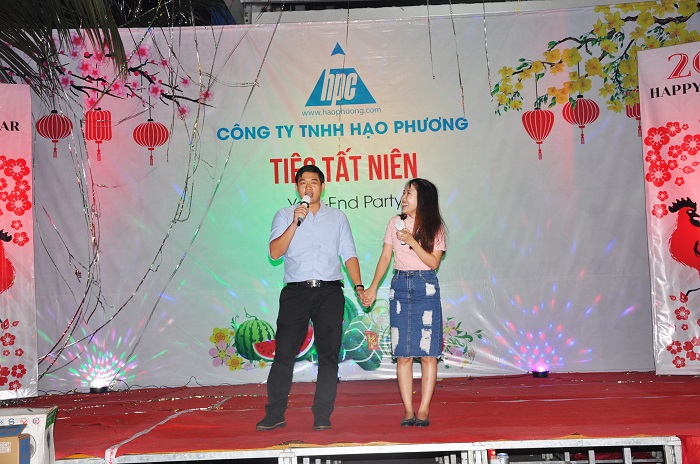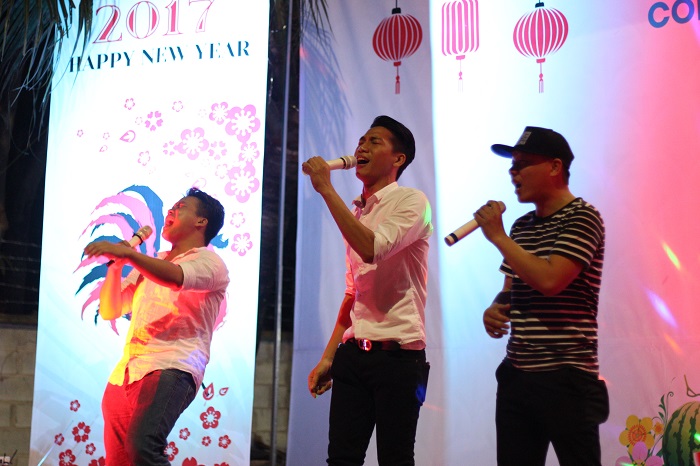 The Board of Directors expressed gratitude for the contributions of all employees in the Company. Awarded and rewarded departments with outstanding achievements in the past year.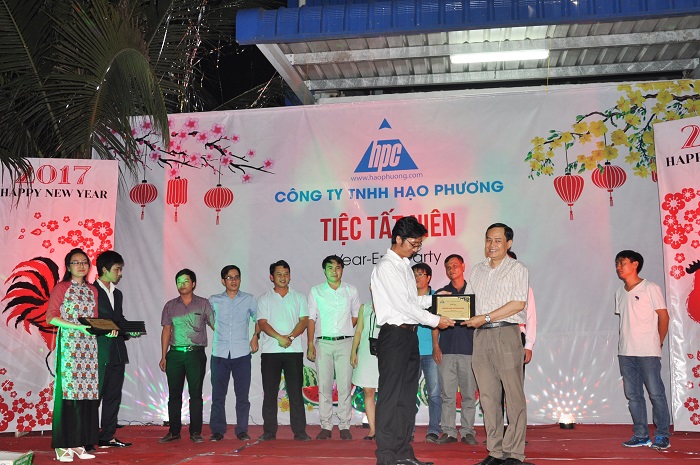 The most excited and anticipated is the lucky draw for all employees.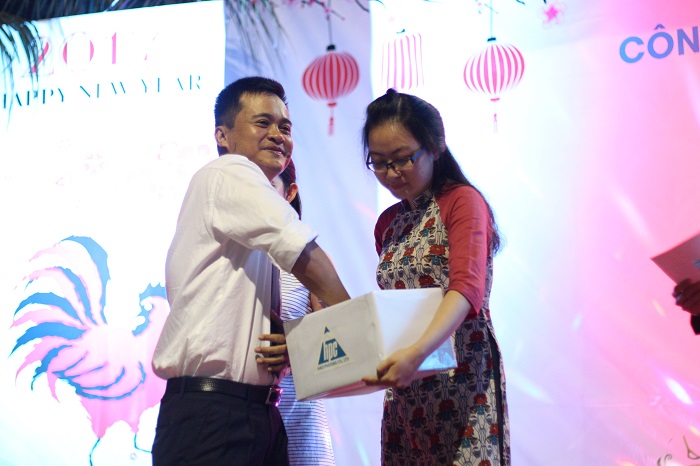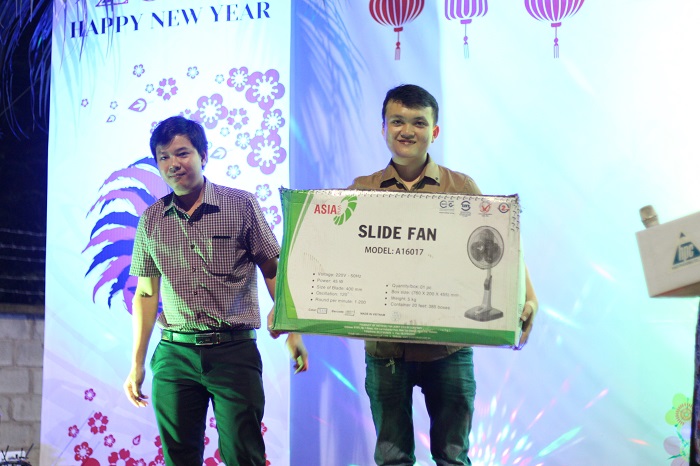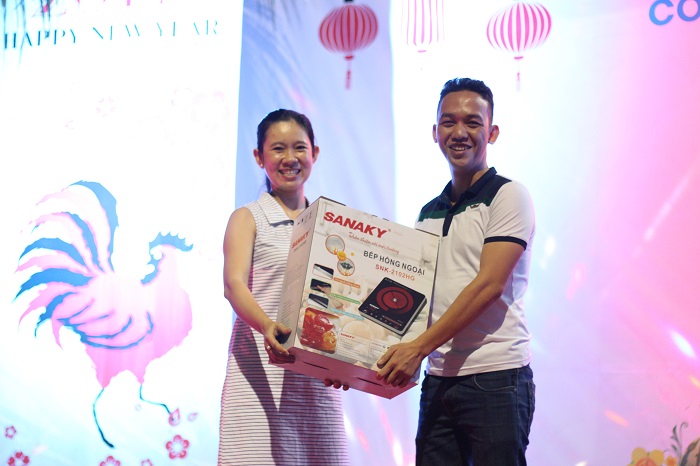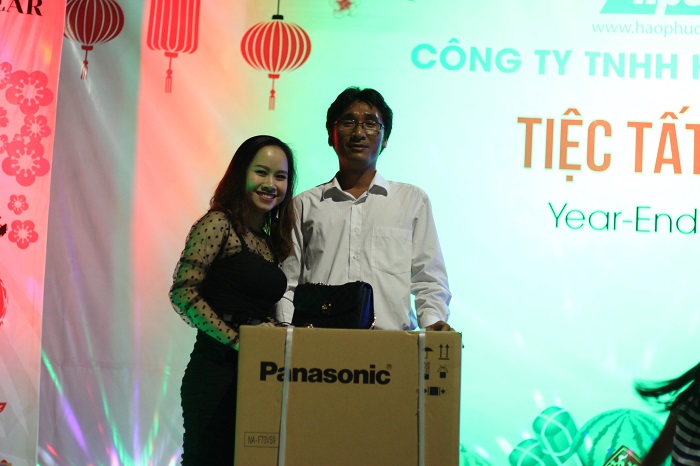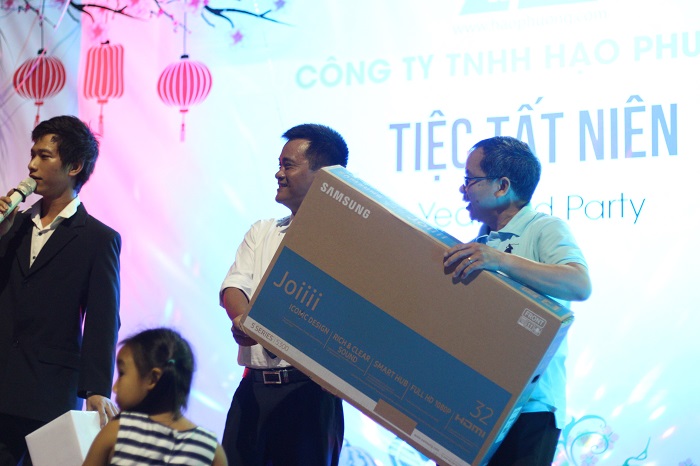 Once again, Hao Phuong respectfully wishes all customers – partners with their families a new year of Health, Happiness and Prosperity. We wish Hao Phuong company a new year full of energy and exceed the targets in 2017